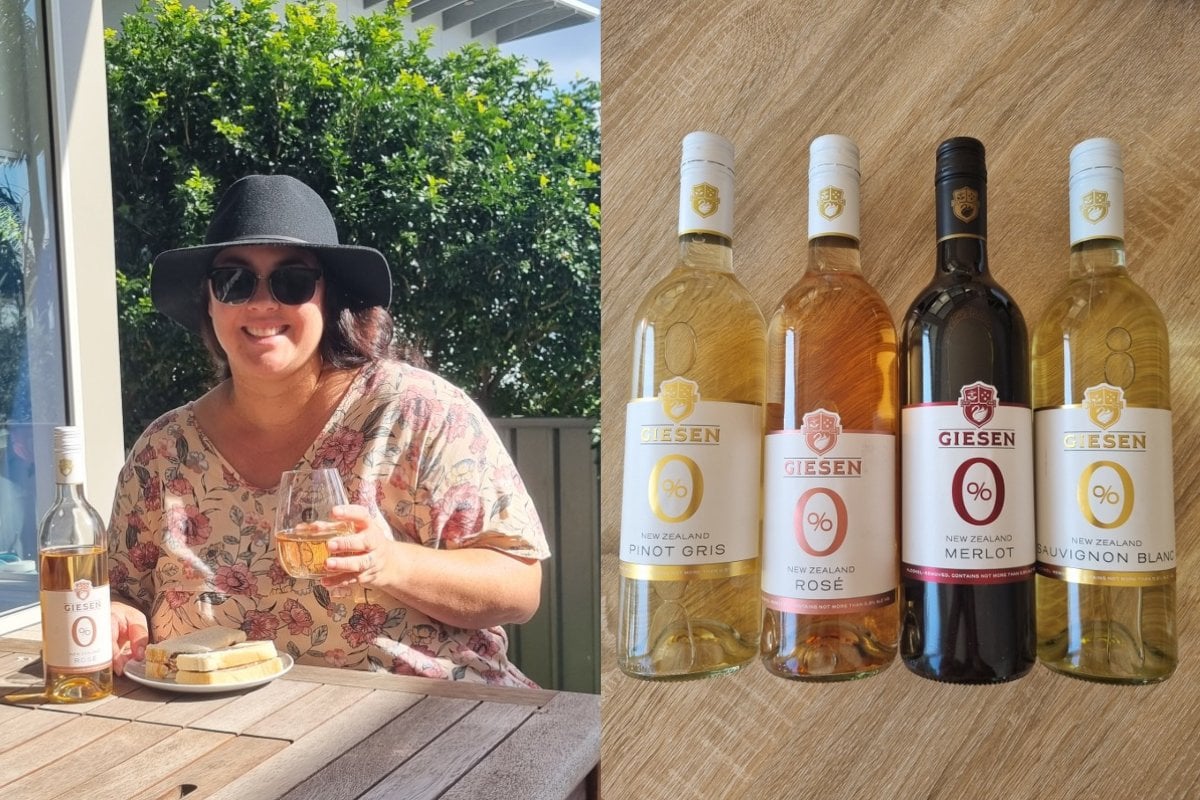 There's no denying it: now more than ever, wine drinkers have so much choice, and not only in flavour, but also in the percentage of alcohol in each bottle. 
And as someone who appreciates an alcohol-free bevvy, this is music to my ears. Why? Well, being busy and keeping up with my two babes means I like having an alternative option to your typical wine. 
I know I'm not the only one, though. 
People's sober curiosity has well and truly been piqued, and even if it's not something you've pondered yourself, I know I'm (probably) very correct in assuming that there are some occasions where you don't necessarily feel like alcohol, but still want that fancy feeling of having a glass of wine in hand.
But navigating this space can be a little... difficult, because let's be real, finding a quality alcohol-free wine that still tastes like actual wine is no easy accomplishment.
This is precisely where New Zealand's Giesen Group come in. Winners of the Best Winemaker at the 2022 Winepilot Zero Alcohol Wine Awards, Giesen are dedicated to making quality alcohol-free wine without skimping out on the quality we know (and love) them for.
So, when I found out they had won this flashy title for their no-alcohol wine range, I knew I had to give Giesen 0% a try. Also, as it's Dry July, I figured it was a sign from the universe to sip, slurp and soiree away!