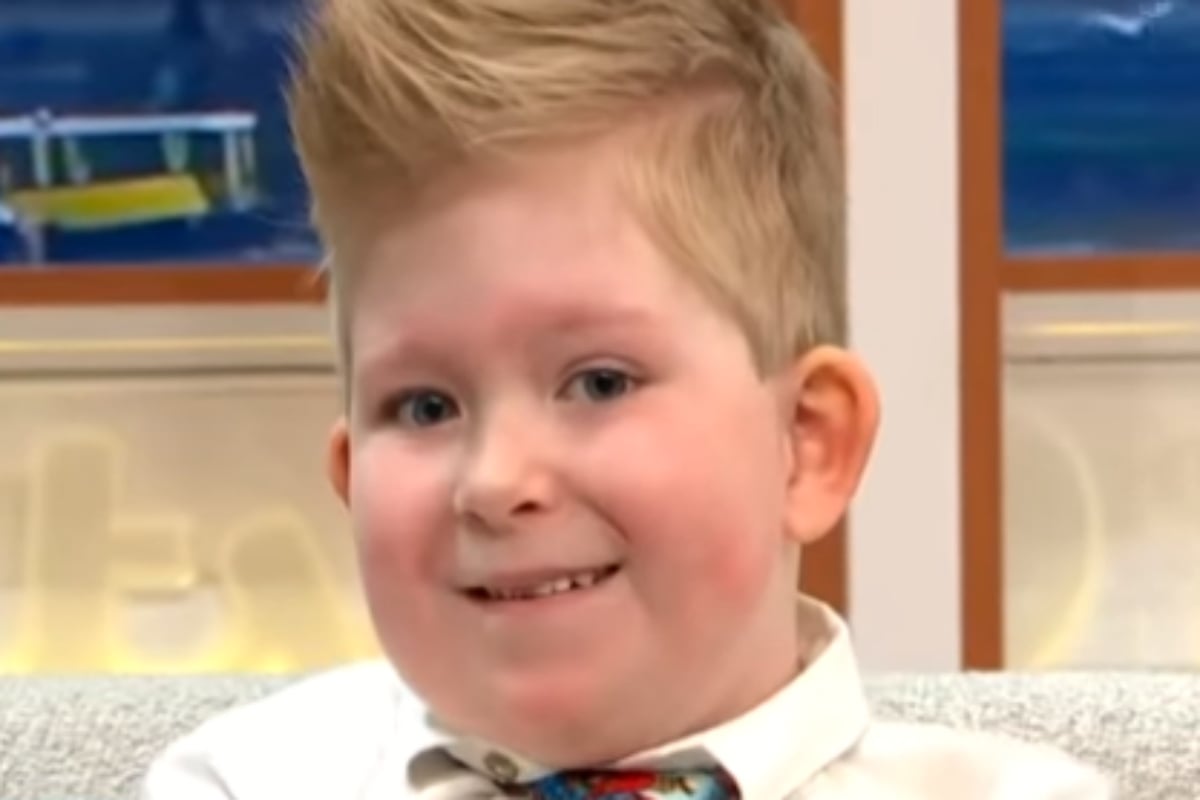 A family in the UK have shared the "miraculous" story of how their little boy Noah is defying the odds after being born with just two per cent of a brain.
Throughout her pregnancy in 2012, Shelley Wall and her husband Rob Wall were told five times to terminate their pregnancy.
Appearing on Good Morning Britain this week with their son Noah, now six, the couple explained how they were told by doctors that their unborn child had "half a brain" and even "no brain" at all.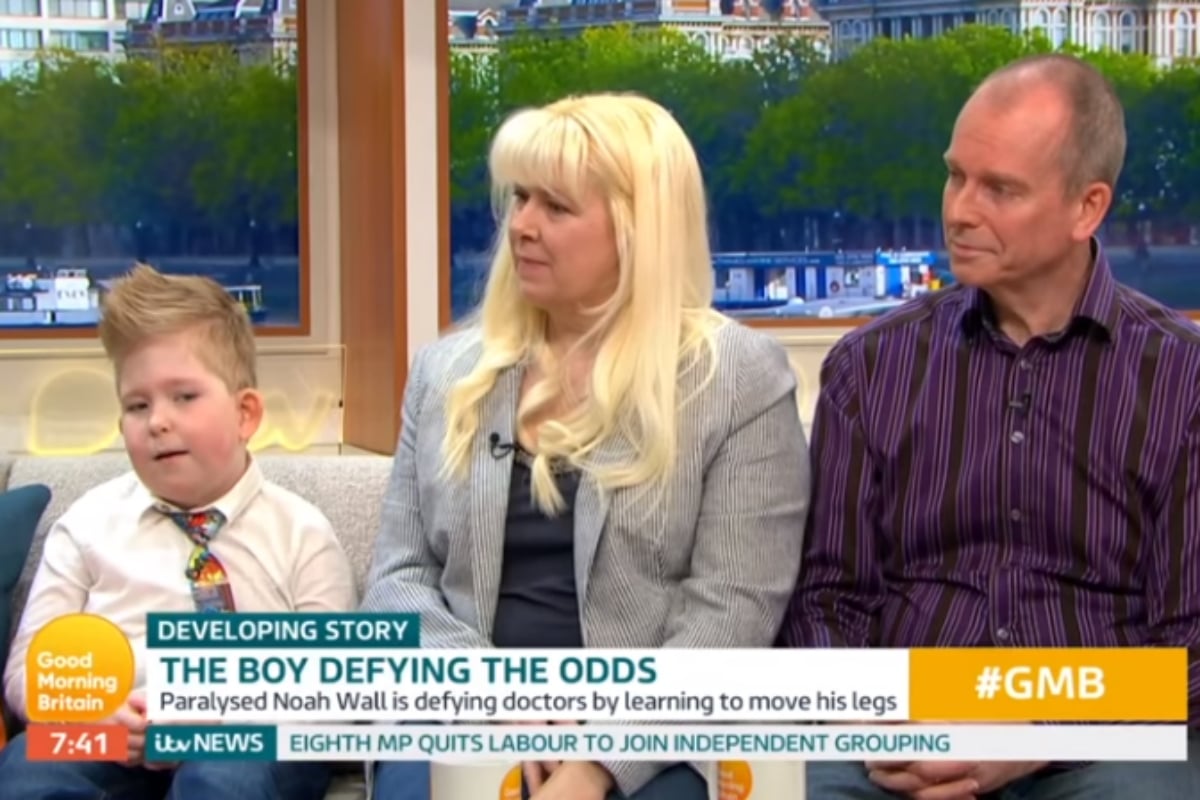 He had been diagnosed with a condition known as hydrocephalus, where fluid builds up in the brain, or in this case Noah's skull, and the prognosis was bleak, with doctors telling the parents he would not survive.
But the couple refused to terminate and welcomed Noah via caesarean on 11 November.
When asked why they didn't consider termination, Rob suggested it was because they were aged in their 40s and already had the experience of raising two girls.
"I think possibly if younger people were offered that choice, they may have felt pressured into taking it," he said.
"Because we're older parents, we know our own minds and we're positive people. We wanted to give Noah the chance of life."