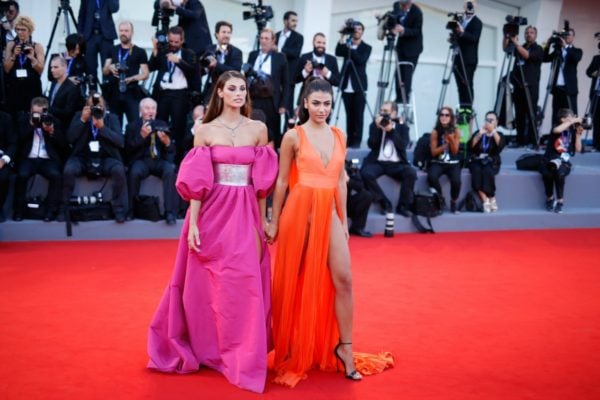 At every red carpet event, you can guarantee there will be one dress that gets everybody talking. At this year's Venice Film Festival, there were two.
Italian models Guilia Salemi and Dayane Mello walked the red carpet for the screening of new TV series The Young Pope.
Mello wore puffy pink satin, while Salemi opted for a bright orange Grecian-style gown.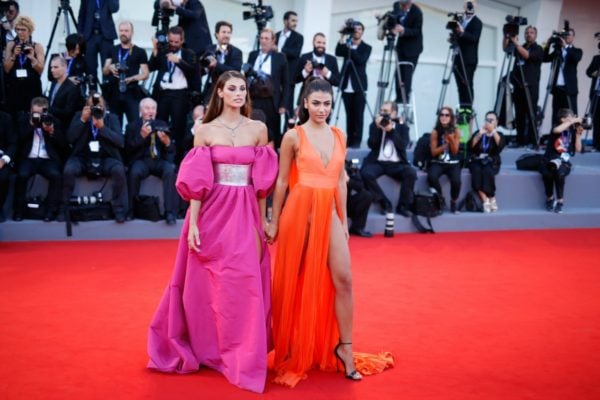 Image: Getty
At first glance, they look interesting. They're both wearing bold colours, relatively unusual styles and Salemi has that Angelina Jolie leg-thing going on with a daring split.
But it's nothing new, right? Bella Hadid's been there, Kendall Jenner's done that. And thanks to the surging popularity of naked dresses, it's nothing we haven't seen before...