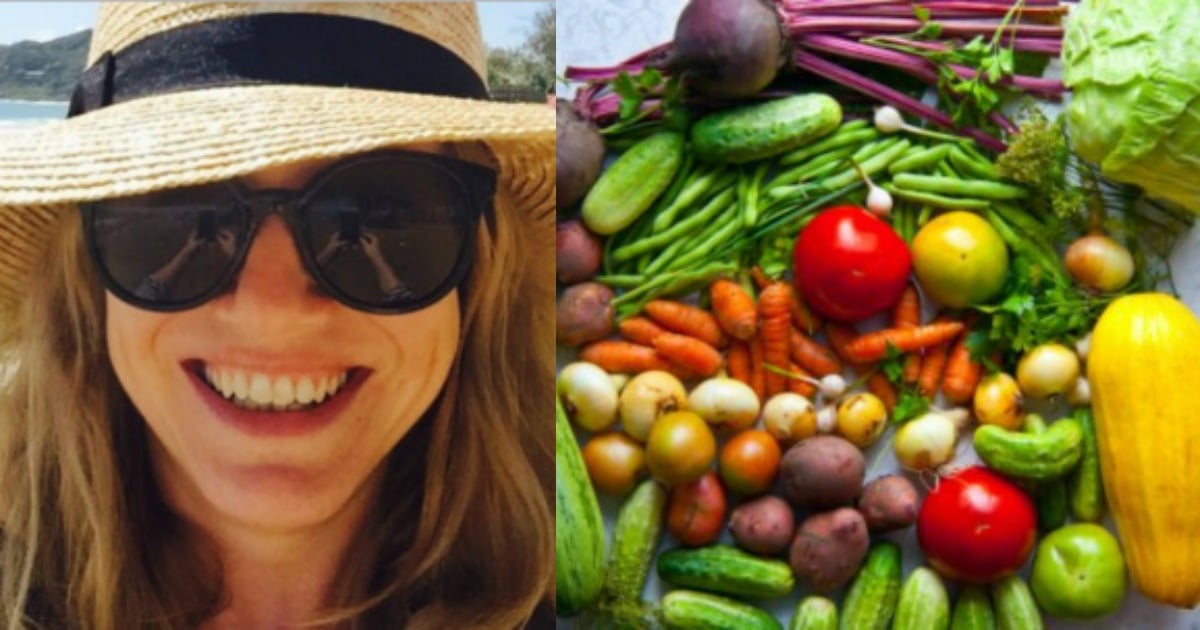 My friend is only eating things that are on a list.
It's a typed A4 sheet from her trainer. If it's not on the list, it's not in her mouth. She says that buttering her children's toast in the morning has become the most torturous two minutes of her day.
Another friend is juicing. She has lost 10kgs over several months. She says that if she gets made redundant this year, as she suspects she might, she might open a juice bar. Because there aren't enough of those.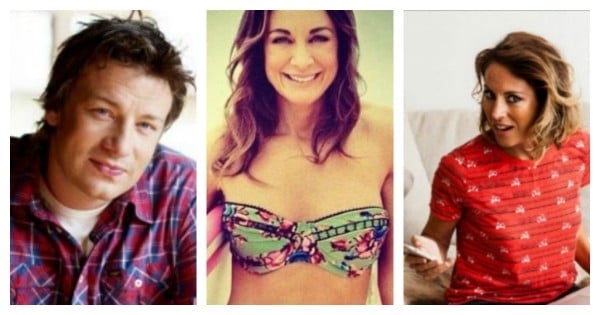 My other friend is doing Sarah Wilson, by way of Jamie Oliver. She says juice is the devil. She can't believe parents actually give their children that poison. As if it's healthy.
My running buddy has been doing Michelle. She looks fantastic. She says that taking tiny plastic bags of pre-prepped food to work has become second nature, and she feels five years younger.
Another friend just took me to a bar where all around us, identical men with beards and women with long, long hair ate Jatz crackers with French Onion Dip. For $7. And burgers with crinkle-cut chips and mayo that drips down your chin. The next most popular thing on the menu, apparently, is the ancient grains salad.
Bone broth is stock and pasta doesn't make you fat any more and juice is killing you/saving you and tomatoes are my favourite thing but they're causing inflammation, and I don't know what inflammation is but it sounds like something I don't want.
Baked beans are a superfood but processed food is the devil and green smoothies are a great way to start the day but you shouldn't swap out meals for drinks, and whoever said that breakfast was important was being paid by a cereal company and don't eat between meals, but snacking little and often is the secret to weight loss and eat less meat but protein is really the answer and vegetarians are just as bad for the environment anyway and… Do you need a lie down yet?
Food isn't just food. Food is the rhythm to your day, bite-sized windows of pleasure, or relief, or self-loathing, or guilt. For me, mostly pleasure, with a sprinkling of guilt.
We all need a love like Julia Roberts and a plate of spaghetti:
I love food. I love almost all food. I love salad and I love veggies. I love noodles and pasta and potatoes. I love fish and I love pho and I love cheese and I love bread and I even love curly, bitter kale. And brussels sprouts. I really, really love tomatoes. And dark chocolate. And salty pickles and chilli and hot chips and sashimi. I love it all, but it's confusing the shit out of me, because apparently, we're all meant to pick a team now. Being polyamormous about your "diet" is not fashionable.
After sharing the above information, it will not surprise you to hear that as we settle into 2016, my skirt is feeling tight. I am not alone in that I have my own, sloppy-devised barriers about what I do and don't "let" myself to eat. I don't dive into the office sweet-treats, there's no way I'm going to hack into salty chips before Friday. My beloved potatoes are an occasional treat. Big bowls of pasta at dinner time are not an every-day thing. There have to be some days in the week that don't involve wine. These are my loose food 'rules', the white lines I have drawn around eating in my mind.
But as January morphs into February, we're all atoning for weeks of breaking our food rules. We let the lines blur and now we need punishing. We need forgiveness. Then we need cleansing. So diet companies' sign-ups sky-rocket. Paleo has never looked so realistic. GOOP's 2016 detox looks like something you could actually DO.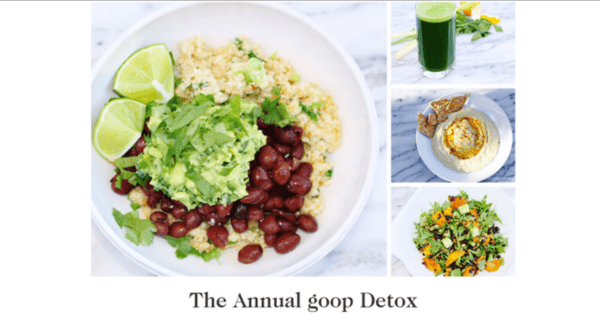 And that's how we got, my friends and I, to the confusing space where no-one's eating anything any more. Entire food groups are being cast aside. Hasty promises are being made. The lines are being redrawn, only to be tripped over and abandoned entirely.
Alternately barracking and sledging from the sidelines are the magazines, who haven't got the memo that New Year, New You is not A Real Thing. They are hurling images of people who used to be "fat" and are now "fabulous", and they are armed to the teeth with numbers to make them stick. Five kilos in five days. Drop two dress sizes in 10. I'm HALF MY SIZE.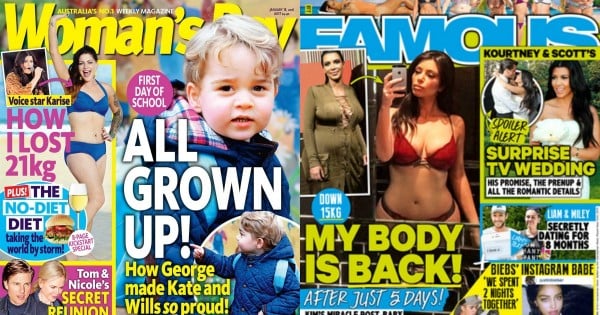 Despite working in magazines for years and knowing how they make those particular sausages, I find myself slipping, zombie-like, into line.
It's January. I must lose weight. Something needs to change here. Something big. I am gross, after all.
It barely occurs to me that I am not gross, that an entire overhaul of my diet is not realistic, given that I have a demanding full-time job, two children and someone else living in my house who doesn't want to his breakfast to be a smoothie of vanilla mushroom protein powder (thanks, Gwyneth).
Maybe the place I should be taking my food "inspo" from is not that colleague who swears the 5:2 has changed her life, but is unbearable to be around on Tuesdays and Thursdays.
Maybe instead it should be from Michael Pollan, who is yes, yet another man making a motza from diet advice, but one, at least, who makes sense. His philosophy is seven words. You might have heard it:
EAT FOOD. NOT TOO MUCH. MOSTLY PLANTS.
Pollan has been banging on about this for years. But his philosophy – try to eat "real" food where you can, cook it yourself as much as possible, enjoy it – is having a resurgence.
In this moment of obsessive food restriction, a gentler, kinder approach to eating speaks to me in a come-hither voice. Pollan's book, In Defence Of Food, now a documentary, is being labelled as the call of of "Healthy-ish" eating.
Imagine that. A world where food was not the enemy, but was reinstated as a source of mindful pleasure. Where mindlessly shovelling Doritos into my face might still be a rather obvious taboo, but no-one is going to shame me for eating delicious, grainy Vegemite toast.
Because vegemite toast is on my list. And it's staying there.
Be kind to yourself, new year dieters. Because if it lasts longer than from here to Australia Day, Healthy-ish IS good enough.
You can follow Holly on Facebook here, and tell her what the hell she's supposed to eat.