Sarah* had an "amazing" child-free Sydney wedding in September last year.
"I'm not a mum, so I didn't want kids at all at my wedding so not even babies," she told Mamamia.
The offspring of her friends and family were not put on the invitation and if anyone asked the bride-to-be they were told "kids are not invited".
"It's my day. It sounds bridezillery, but I wasn't a bridezilla," she said.
"All of my friends said I was a really calm and relaxed bride and it was a really calm and relaxed day. Nothing went wrong, we weren't running late and I honestly think that had something to do with not having kids."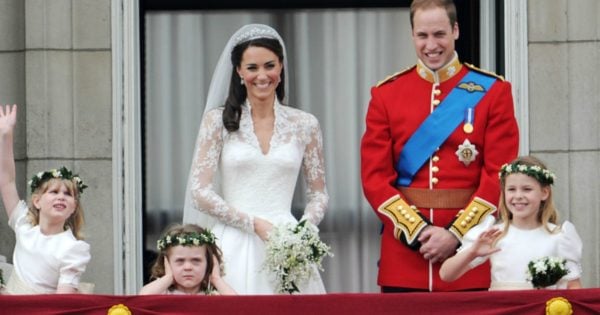 Exceptions to the rule
On the day three children made the cut: Sarah's 13-year-old cousin, two toddler nephews and a friend's baby.
"I wanted my nephews there but I said to my brothers, 'if they cry during the vows or they cry during the speeches, you need to take them outside'," she said.
"I could say that to my brothers. I didn't say anything to my cousin who brought their baby. But he came from New Zealand and he was a quiet, chilled-out baby who made no noise."
Sarah says she was determined not to have children "ruin" her wedding after attending previous kid-friendly weddings with grouchy kids.
"I've been to weddings where there's so many kids and they're uncontrollable and they're running around and popping balloons.
"During my brother's wedding, kids were playing and talking all through his speeches and it really turned me off kids at weddings."