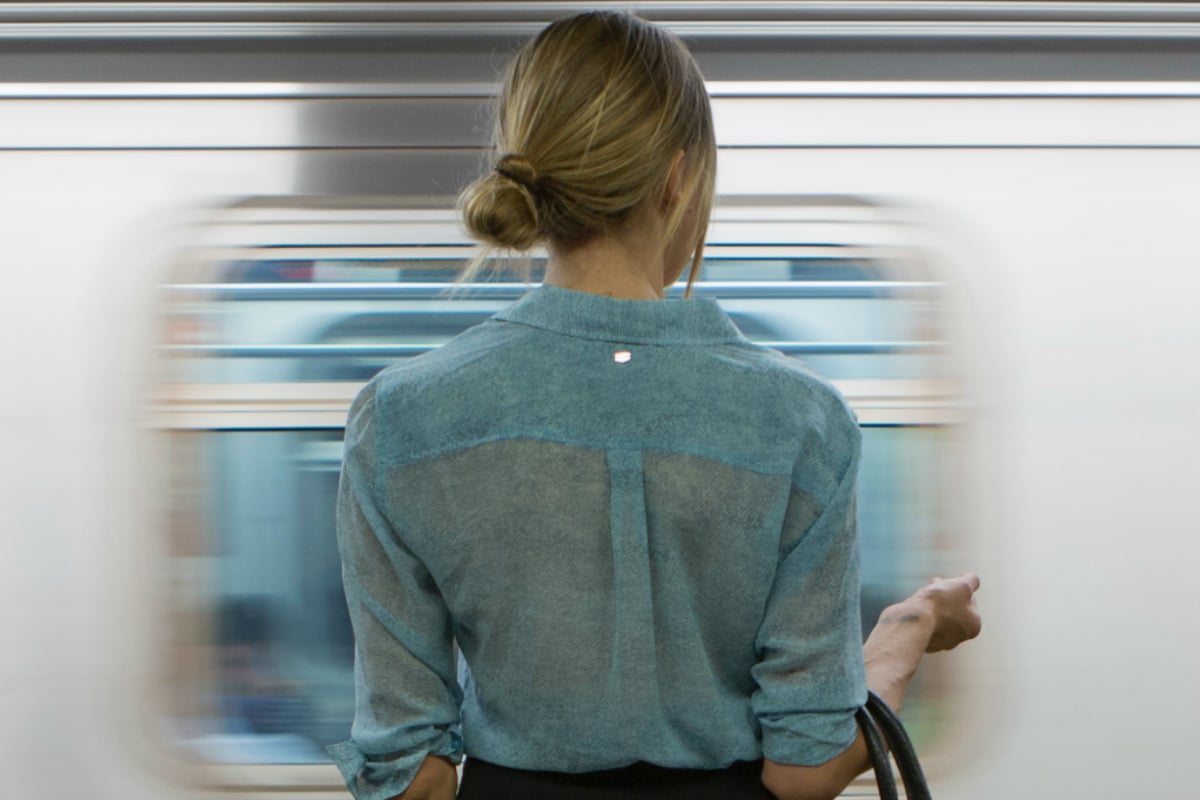 People think I'm a serial ghost.
I disappear from friendships on a regular basis. I stop answering calls, stop meeting up for coffee and even deactivate social media to build an invisible wall. I'd rather be known as the callous ghost who just drops people than have people know the truth, but here it is, I'm confessing. I am not a ghost; I have social anxiety and have lived with it since I started primary school, so roughly 40 years. No wonder I'm an expert at vaporising.
The first time I ghosted a friend was in Year Three. He'd been my best friend for three years. I was overweight, intensely shy and prone to panic attacks, although I didn't know what they were back then, they were just something I tried to avoid.
One way to avoid them was to ghost my best friend, which is no easy thing when you're in the same class. The fact he was a 'he' saw all manner of teasing aimed at me, the taunts that he was my boyfriend seemed never ending and I didn't like standing out like that. I still remember the first day of school that year when his freckled face broke into a grin as he greeted me. And I walked straight past him, sat at my desk and pretended I hadn't heard him. He got the idea by the end of the day.
Anxiety is a fickle beast. If you remove what it's feeding off, it just changes its diet. And so in a few more years I noticed I became anxious every time I saw my friend in secondary school. This time it was easier as we'd been sent to different secondary schools and given this was before social media I simply stopped answering the home phone, something teenagers in my era rushed to do.
Eventually she stopped making an effort and I saw this as a success. I never stopped to think how I might have made her feel. The confusion at why someone she'd spoken to daily was suddenly always busy. I knew I was a terrible friend, but I also knew that when the anxiety started it wouldn't be long until the panic attacks and the agoraphobia kicked in, which was something I'd sell my soul to avoid. In the end I practically did.
By Year 12 I found myself in a rather toxic friendship. She controlled who my friends were, she talked behind the other girls' backs so I knew she had to be doing it to me too. This brought on the anxiety, but instead of just ghosting her I became terrified of offending her, of giving her reason to ghost me. I dropped everything when she called, gave her answers to homework problems, ditched school to keep her company when she ditched, listened to her problems, which were endless, petty and mostly in her head.
I couldn't walk away.