It's been five months since Liberty German and Abigail Williams went missing and despite audio and video footage captured of their alleged killer, he remains at large.
For the girls' families, not having answers has made a horrific time even more difficult, as Liberty's grandmother Becky Patty Marchand told People magazine she was struggling to adjust to her "new normal".
"Do we miss her? More every day, and as a matter of fact it has gotten harder as time has gone on. Because before we were in a fog but as time has gone on it's hitting hard," Becky Patty said.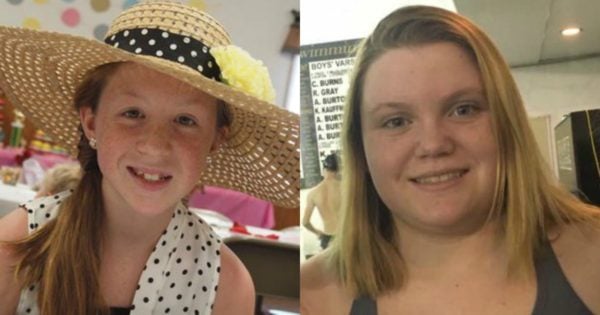 On February 13, family dropped off the teen girls at a hiking trail near their home in Delphi, Indiana, and had arranged to meet them at a pickup point a short time later. The girls never arrived.
Less than 24 hours after the pair were reported missing, their bodies were discovered on the side of a creek about 2km from the trail.
The case was dubbed 'the Snapchat murders' after it was reported Liberty posted a photo to Snapchat of Abigail walking alone on an abandoned bridge known as Monon High Bridge.
Just one day after their bodies were discovered, police released photos of the unidentified man who is the main suspect in their murder.