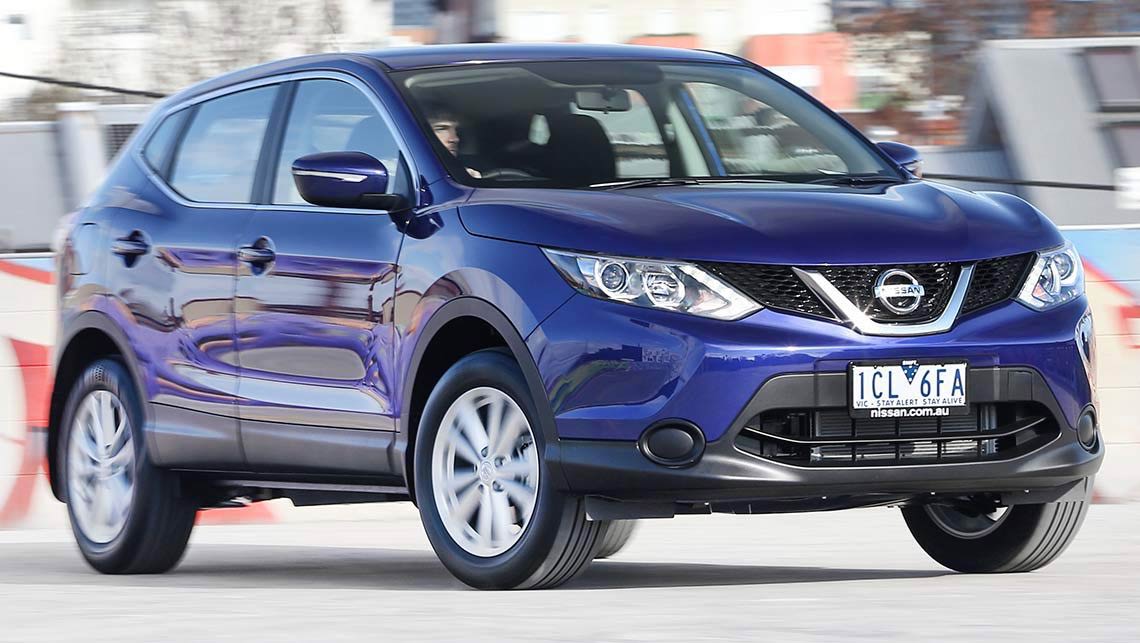 Peter Anderson road tests and reviews the 2017 Nissan Qashqai range with specs, fuel consumption and verdict.
Nissan's Qashqai is a rare beast. Not because it's a small SUV – there are plenty of those. Not because it's a Nissan – they sell plenty of these things. It's rare because the first generation, known as Dualis here and in Japan, sold pretty well, but the powers-that-be decided that with the replacement would come the global name – Qashqai. Remember when Toyota wanted to change the Corolla to Auris? Yeah, Toyota Australia knocked that on the head super-quick.
The name change doesn't seem to have dented the Qashqai's popularity, with the Nissan chalking up a steady 1000 cars per month – it's one of the standout successes in the Nissan range.
It also stands out in the small SUV segment – it's the biggest and at the top of the range, the most expensive when you cut out the Germans.
Price and features
All of which begs the question, how much? The range of Nissan Qashqai models kicks off at $25,990 for the ST manual and tops out at the $39,990 TL auto.
It's a simple range, with four distinct Qashqai models, two petrols and two diesels.
The petrol-powered ST and Ti models are first and third in the price list. The ST starts at $25,990 for the manual, the CVT auto adding $2500. The Ti starts at $34,490 for the manual and the same cost for auto is added to bring it to $36,990.
You have a choice of eight colours, only two of which – Ivory Pearl (white) and Pearl Black – are standard. You'll have to spend $495 for Ink Blue, Truffle Bronze, Gun Metallic (dark grey), Nightshade (maroon), Magnetic Red or Platinum (silver). Sadly, no psychedelic '70s purple, or orange to tempt the baby boomers. Not even an earthy brown or gold.
On the subject of cashed-up customers, 500-odd bucks isn't not too much for metallic paint, but it's irritating so few colours are 'free.'
The Qashqai is certainly one of the bigger cars in the small SUV class.
There might be four models, but there are three specification levels. The ST has cloth trim, cruise control, air-conditioning, some fake leather bits and pieces, reversing camera, halogen headlights, four speaker stereo and 17-inch alloy wheels.
The TS diesel adds auto headlights, two more speakers for the sound system, keyless entry and start, seat pockets, dual-zone climate control, 'premium' cloth trim and some storage extras over the ST.
Both share the 5.0-inch infotainment touch screen, CD player, AM/FM radio with MP3 player and bluetooth as well as USB connectivity.
The diesels are CVT-auto only, the TS weighing in at $33,990 and the top-of-the-range TL at $39,990.