In today's instalment of good news, Australia's unofficial national icon, Nikki Webster, has announced the arrival of her second child on live television.
Deciding to go against the 2017 norm of posting on Instagram, the 'Strawberry Kisses' singer shared the belated news with Sunrise's Sam Mac on Friday morning while working in her role as a Starlight Children's Foundation ambassador.
"Really big news is I just had a baby boy four weeks ago," the 30-year-old just casually said to a slightly caught off guard Mac.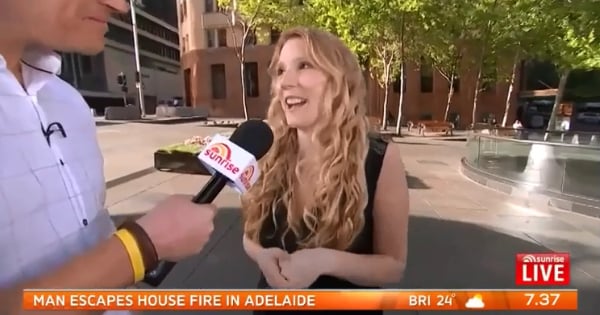 "It was a big surprise to me as well... I'm super happy I've got my little Princess Skylah and my little Prince Malachi."
Baby Malachi is the second child for Webster and husband, Matthew McMah.
Since performing at the 2000 Sydney Olympics opening ceremony and releasing her peak noughties single, 'Strawberry Kisses' in 2001, Webster has appeared on Dancing with the Stars, and runs a dance school in NSW.
Interested in pregnancy? Listen to Bec Judd and Monique Bowley deep-dive on those tough final hours before going into labour.