How we feeling today, Australia?
A collective gasp could probably be heard from the moon last night as we watched Nikki Gogan, the contestant we all thought had it in the bag, have her heart broken on national television by Richie on The Bachelor finale.
Our hearts broke alongside her and while she somehow kept it together, we ugly cried until we could see no more.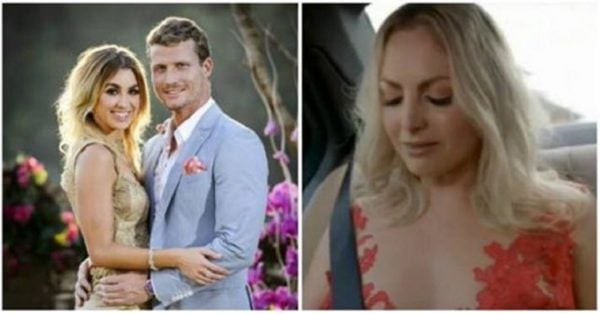 Image: Channel 10/Screenshot
But while many found Richie's decision to pick Alex surprising, there were a number of clear signs that the 28 year old from Western Australia wasn't going to win as soon as the preview for the finale was shown.
1. The Dress.
The minute we saw Nikki putting on a (gorgeous George Wu) red dress while Alex wore gold, we should have known.