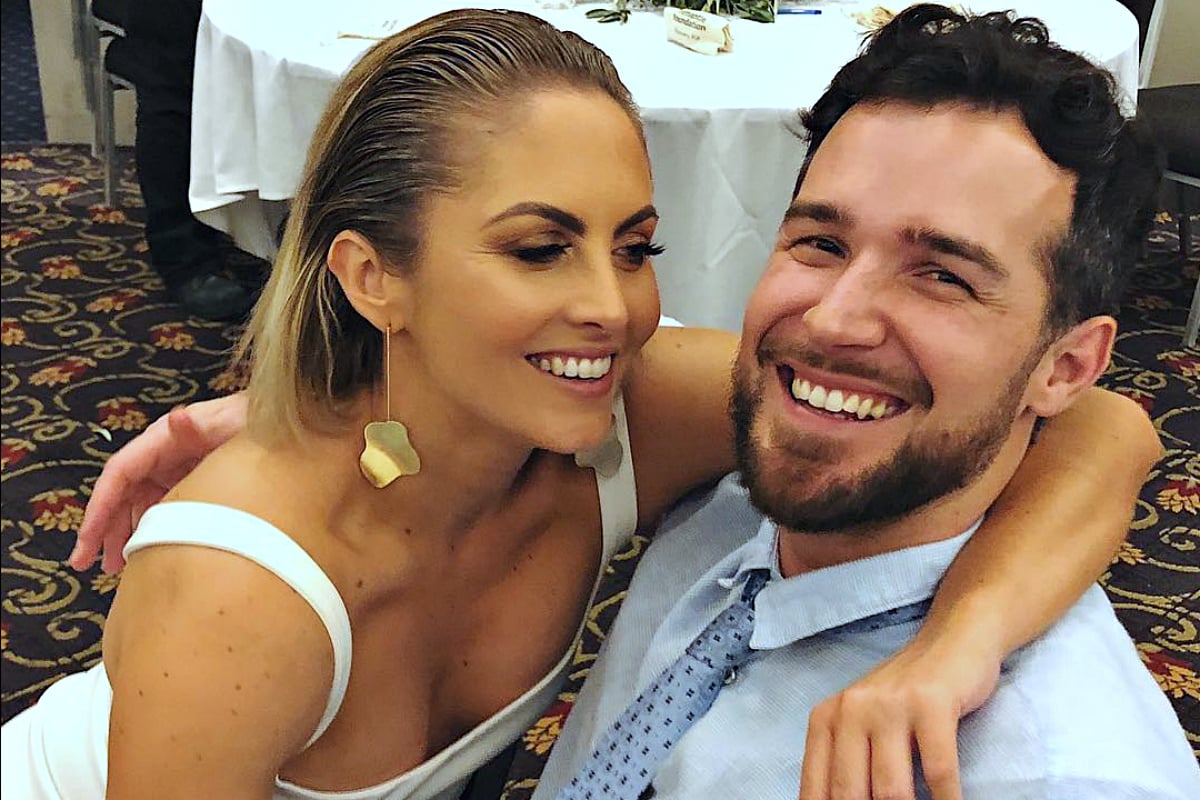 In 2016, Nikki Gogan's name became a verb. To get 'Nikki Goganed' one must be led to believe they are about to be chosen by the man/woman of their dreams, only for him/her to have a last-second change of heart and pick someone else.
For that's what happened to the Perth woman on season four of The Bachelor Australia. You know, the one with Richie Strahan and Alex Nation that had everyone yelling at the telly.
But while we might still be recovering from that a little, Nikki has well and truly moved past it. In fact, if you believe a report in New Weekly Magazine this week, the Perth real estate agent is engaged to boyfriend of nine months, Bill Coe.
"She's totally smitten with Bill and he feels the same way," an unnamed insider told the tabloid.
That last bit is true, it seems. But the engagement? Not so much.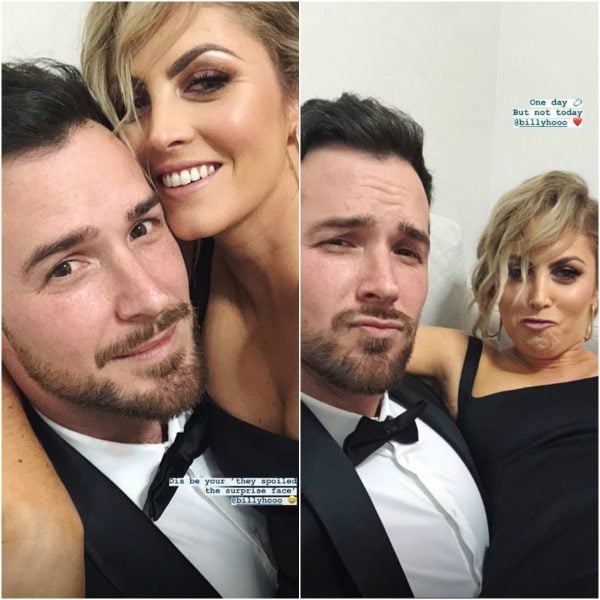 Nikki addressed the rumour in her Instagram story on Thursday, sharing two pictures of her and the architect. The first was captioned: "One day... but not today," with love heart and diamond ring emojis. And the second: "Dis be your 'they spoiled the surprise face'"
Nikki and Bill met at a Perth bar in March, and the 31-year-old introduced her new bloke to her Instagram followers in July. The picture showed the pair dressed up for a fancy-pants event, and was captioned, "Hey babe you scrub up alright."
The pair moved in together in late August, with Nikki telling NW she's over the moon with her new relationship.
"He's my dream guy," she said. "I'm very happy."
Maybe getting Nikki Goganed isn't such a bad thing after all.