After Nikki Gogan's shock loss to Alex Nation on The Bachelor finale, it was immediately obvious what would happen next.
Adoring viewers would rally to see her crowned next year's Bachelorette to give her a second shot at finding love on national TV. It happens every damn time the delightful fan favourite is given the boot.
Right on cue, the well-intentioned Team Nikki movement leapt into action. The People are PUMPED and their calls are getting louder.
A Facebook group, named 'Nikki Gogan for Bachelorette 2017', has cropped up. It now counts more than 2000 members.
The page's description reads: "Nikki, the whole of Australia fell in love with you, I believe you're The People's Choice for The Bachelorette's 3rd season in 2017."
While Nikki herself has not agreed publicly to fill the role, she has not ruled it out either.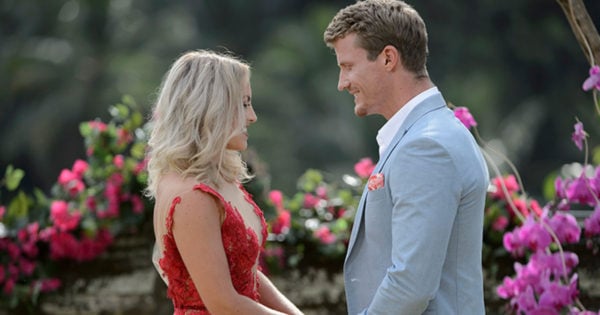 So before we get any closer to this thought bubble turning into something concrete; before producers sink their claws into Nikki; before the planted seed grows into a giant bloody irresistible beanstalk, I'm just going to say this on behalf of all Australia's Bach fans: DO. NOT. DO. IT.
Yes, it's a sweet sentiment and in theory, a nice idea. But if we've learnt anything from the last season of The Bachelor, it's that a 'nice idea' in practice risks being exceedingly stale.
Nikki is lovely. She won all of us over on the show for her easygoing charm and honest nature.
... And funnily enough, we felt the same way about Richie "cool bananas" Strahan when we first got to know him on The Bachelorette's first season with Sam Frost.
Fans were mighty upset when Richie was dumped and they begged to see him make a comeback on The Bachelor. I, admittedly, was among this chorus.