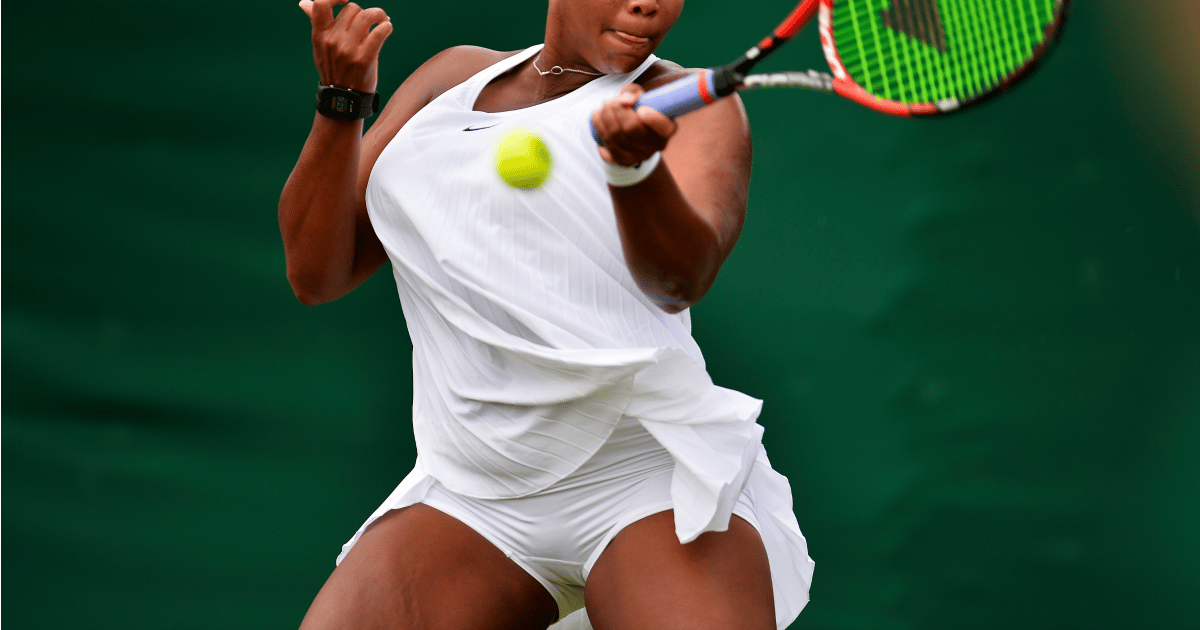 The dress with a split is getting no ticks.
Nike has been forced to recall a little white dress from its upcoming Wimbledon debut after players complained it was too revealing.
The garment – because you'd need to have the optimism of a pious monk to call it a dress – spent more time in the air than on the players.
British player Katie Boulter, 19, was even forced to improvise a belt out of a hairband in order to hold it in place.
The Nike "Premier Slam" dress retails for around $130 AUD and was trialed by players at this week's qualifying events in Roehampton.
The dresses were great at revealing that female players were finally abiding by the all-white underpants rule, but did little to provide comfort, modesty or style.
Female players came under fire in 2014 after the shade of their panties grabbed more headlines than their victories.
Wimbledon guidelines require players to wear all-white attire during tournament matches.

Let's visit some other times our female heroes have made the perfect serve. Post continues after video.
The Daily Mail reported manufacturers asked at least 20 players who wore their apparel in the main women's draw to return the dresses for alterations.
The publication said they saw an email from the sports marketing team sent to players that read:
"We need to make a small change to your dresses per Wimbledon rules. Could you please bring them by the Nike Wimbledon House."
The email was then allegedly followed by the underlined phrase: "this is VERY important".