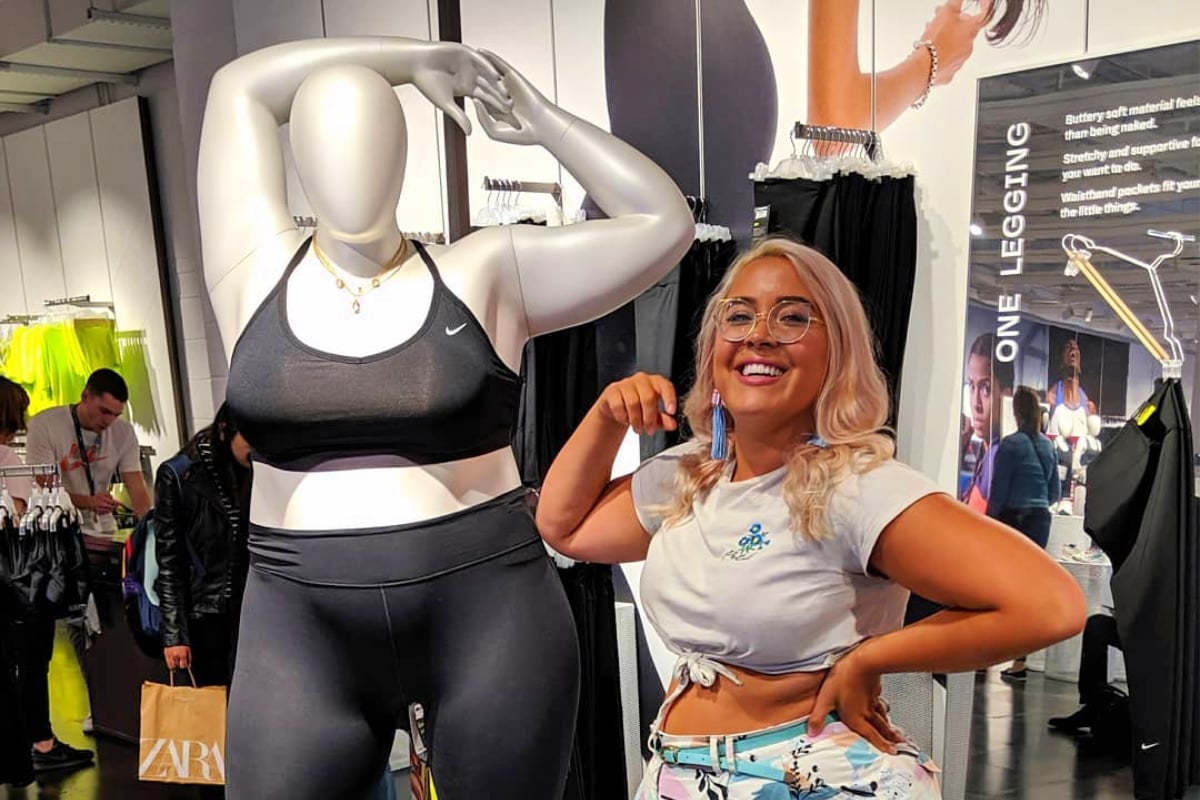 "An immense, gargantuan, vast. She heaves with fat. She is, in every measure, obese, and she is not readying herself for a run in her shiny Nike gear. She cannot run. She is, more likely, pre-diabetic and on her way to a hip replacement."
These were the words British journalist Tanya Gold used in an article for The Telegraph this week to cut down the significance of a plus size female mannequin taking up space in Nike's London store.
The mannequin stands on a podium wearing a pair of black full length Nike tights and a matching crop top, her arms raised above her head as if she's stretching before taking off.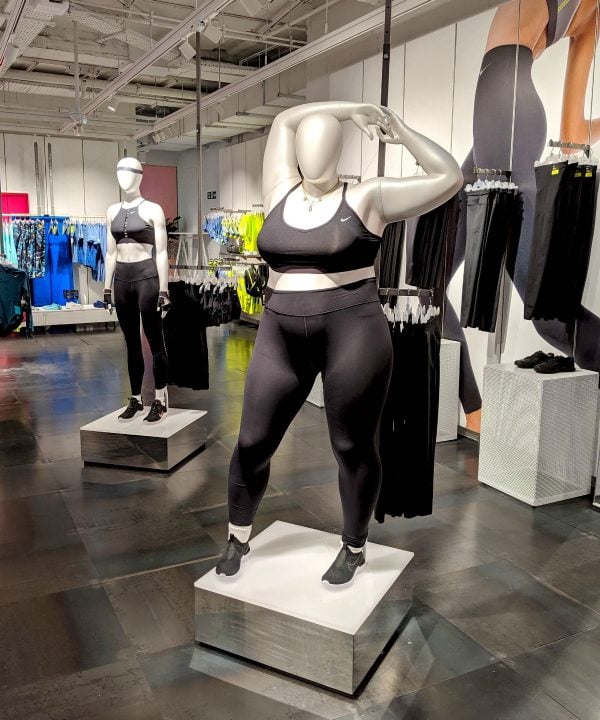 She's not in the back corner of the store or in her own little plus size section, but front and centre with the other mannequins that represent the many different women who wear Nike.
When the first images of the mannequin, whose name is Avril, first appeared on social media, we cheered and gave Nike a virtual high five for having the guts to back themselves and a demographic of their paying customers by representing them in their store.
After all, if they make tights in a larger size, why not show us what that size looks like on?