'Just Do It.'
It's one of the world's most iconic slogans, but it's not always so simple. Until now.
Nike has developed a shoe specifically for customers with limited physical capabilities. And it all came about because of one letter.
Matthew Walzer has cerebral palsy. When he was 16-years-old and grappling to reconcile his physicality with his desire to to be independent, he wrote to one of the biggest corporations in the world- Nike.
Nike is changing the sneaker game again with Flyease, the first sneaker made for the disabled http://t.co/XnPxcOx0Dq pic.twitter.com/Pq9R5LrzZx

— HuffPost Sports (@HuffPostSports) July 13, 2015
News.com.au reports, in 2012, Walzer wrote to the sporting goods company:
"Out of all the challenges I have overcome in my life, there is one that I am still trying to master, tying my shoes. Cerebral palsy stiffens the muscles in the body. As a result I have flexibility in only one of my hands which makes it impossible for me to tie my shoes. My dream is to go to the college of my choice without having to worry about someone coming to tie my shoes everyday."
Walzer had long been a fan of the brand, preferring the 'Lunar Hyper Gamer' and 'LeBron Zoom Soldier 6s' styles, as their high-tops provided the ankle support he needed in order to walk. As much as he liked the shoes, they weren't providing him with the independence he craves. "At 16 years old, I am able to completely dress myself, but my parents still have to tie my shoes," he said. "As a teenager who is striving to become totally self-sufficient, I find this extremely frustrating, and at times, embarrassing."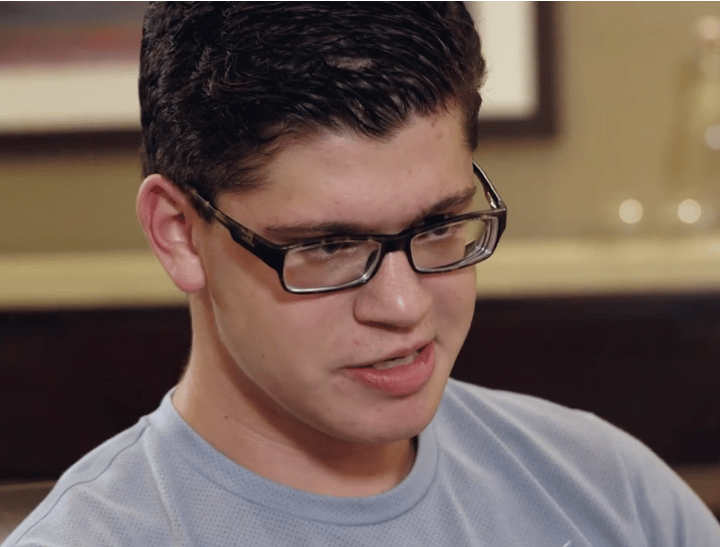 His frustration is understandable, and entirely un-surprising. But what IS surprising (and fantastic), is that Nike listened.
On Monday, after years of research and development on the back of Walzer's letter, Nike released the Zoom Soldier 8 Flyease. It fastens with a unique zipper system, designed to make it easier to wear for customers with poor dexterity.
A 19-year-old with cerebral palsy just got Nike to make the no-lace sneaker of the future http://t.co/DBap05ogpZ pic.twitter.com/L5oBb2qy7z — Mic (@micnews) July 14, 2015
"We do such a great job at helping athletes perform better and faster and jump higher," says Tobie Hatfield, Nike's senior director of athlete innovation. "But what about perform better just in the sense of quality of life?"
The Flyease is part of US basketballer Lebron James' Zoom Soldier 8 collection. Huffington Post report Nike are keen to continue their close relationship with the sport, in combination with the new Flyease technology. Two U.S. basketball teams, set to participate in the 2015 Special Olympics World Summer Games in Los Angeles, will be wearing the Flyease.
"It's basically kind of kickstarted a lot of work in this area," said Hatfield of the company's innovation. "Once you start down this road, I don't know how you could ever go back."
As for Walzer? He is pretty stocked with the new technology. "Easy entry, easy access, easy adjustment, easy closure," he said. Now able to 'just do it' with the best of 'em.
You can watch the full Flyease Story bellow:
For more stories like this one:

It's time you learned how to pronounce 'Nike.' Just do it.

Julie Bishop: Why we need to celebrate women in sport.

You might not love sport, but if you're a woman, this will make you angry.