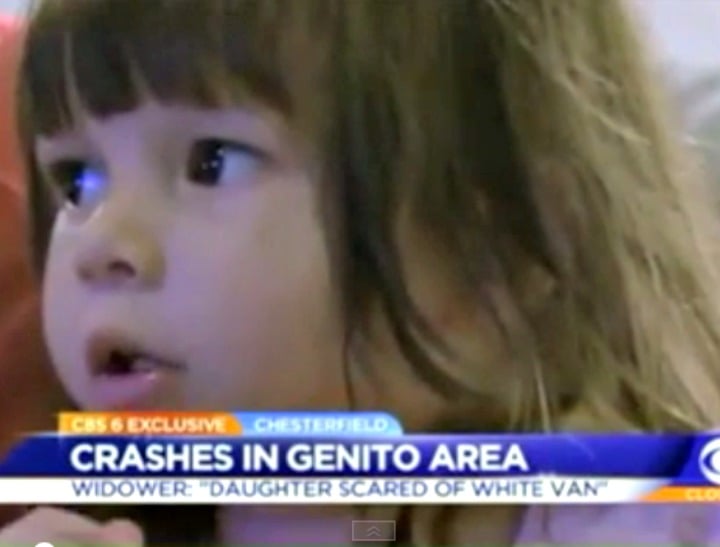 Could this little girl's nightmares be linked to a mysterious car terrorising her neighbourhood?
Two months ago, Three-year-old Elisa Tyler was involved in a horrific car accident that killed her mother.
The car slid off a wet road and into a tree, killing Natali Castellanos-Tyler and leaving her little girl traumatised.
At the time, Elisa was unable to tell investigators exactly what happened at the time of the accident.
But recently, little Elisa started having nightmares about a mysterious white van.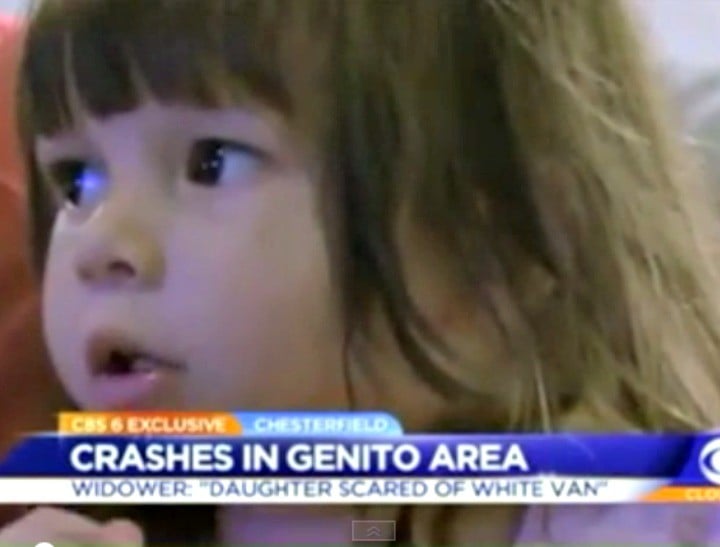 The girl's father, Craig Tyler, believes the visions may be a clue as to what happened in the accident.
"The nightmares were at night time, now they're coming into the day. She'll be walking and just stop and start screaming 'the white van, the white van'," Mr Tyler told CBS.
"I'll say, 'what happened with the white van?' And she'll say, 'it hurt me, it hurt my car.'"
Related content: Thought the picture of the ghost girl in the lake was creepy? You need to see this.
But if you thought that was odd, this will blow your mind…
A series of other people in the town have reported traffic accidents with… a white van.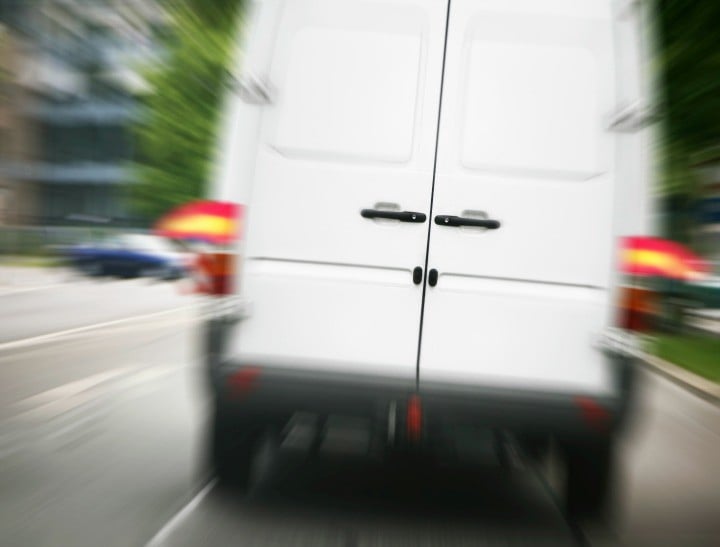 Could it all be the same van?