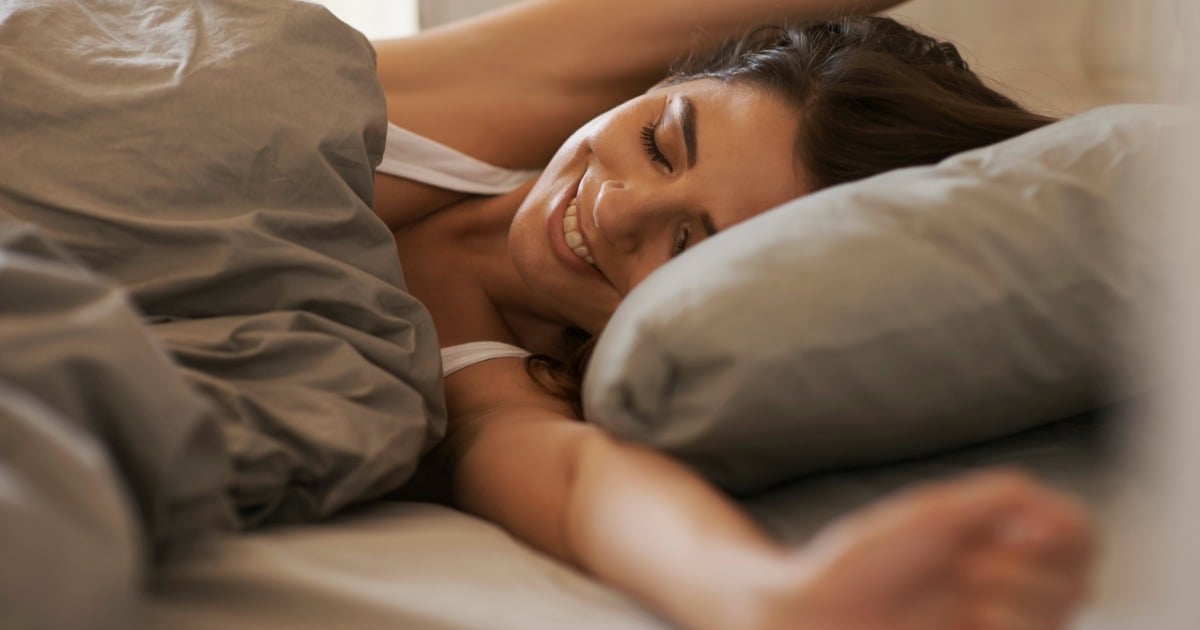 Anyone else feel like around 3856 new and improved skin care products are released every week? It makes navigating the beauty aisle about as confusing as a pair of Gucci fur slippers.
One new product on the market you've probably seen and stared at blankly is "essence". You may have never touched the stuff before, but trust me, you don't need to be fearful of or sceptical about it. This stuff is GOOD and it's definitely worth adding to your artillery, particularly when it comes to the evening.
Um, what IS an essence?
I'm so glad you asked. Like all innovative beauty trends, essences have been a staple in the bathroom cupboards of women in Asia for a while now. And we all know great beauty trends originate in Asia. Heard of a serum or a booster? Essences are similar in that they're not particularly viscous in texture (they're pretty watery, truth be told) which lets them absorb into the skin better and makes way for the thicker products to follow.
Most importantly they're jam-packed with active ingredients that target many a skin concern, from hydration to wrinkles to dullness.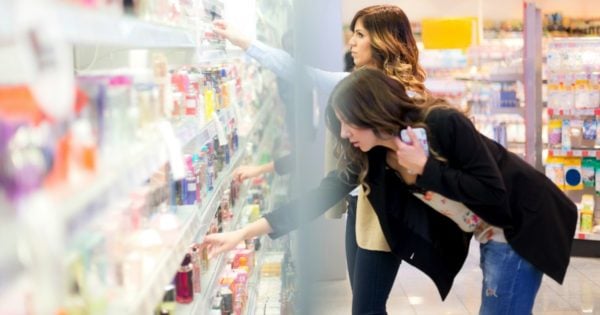 "Navigating the beauty aisle about as confusing as a pair of Gucci fur slippers." Image: iStock.
They go on after you've cleansed and dried your face, and before your moisturiser (in fact, using an essence before applying your moisturiser is the most effective way to allow it to absorb deeper into the skin).
Essences are often called 'boosters' because they do just that - turbo-charge the active ingredients in them, and the rest of your skin care, to work their magic more effectively. Clever.
The benefits. So many benefits.
Take Olay Regenerist Miracle Boost Youth Pre-Essence for example. This beauty is brimming with a delightful mix of:
Niacinamide: Probably one of the most underestimated skin care ingredients, this accelerates the renewal of surface cells and helps to reduce the appearance of wrinkles. It's the heavy lifter in your skin care team.
Peptides: These are pro-collagen molecules that help repair skin, reduce the appearance of wrinkles and firm up your skin.
Olive M (a potent antioxidant from olive extract): No surprises here - this is a powerful antioxidant that can help to protect skin from oxidative damage and helps the other anti-ageing ingredients to be better absorbed.
Another nice side effect? It's made my skin feel super, super soft.