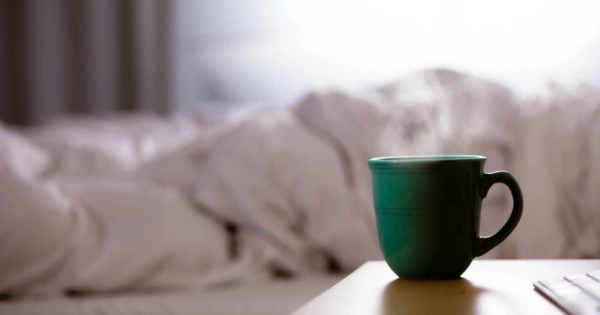 We're constantly being told that the way we start our day will determine how fruitful it turns out to be. In my case, it's the way I'm spending my evenings that's letting the team down.
Despite the hundreds of stories yelling at me to "stop looking at your phone right before bed, Edwina" and "meditate before you hit the sack, silly" my night time routine has fallen by the wayside.
It usually consists of four components: 1) get home and make dinner. 2) Sit on the couch post-dinner eating chocolate for way longer than is necessary. 3) Realise it's late so quickly wash my face and slap on moisturiser. 4) Lie in bed staring at my Instagram feed willing it to update until I turn out the light.
Not exactly relaxing or conducive to great sleep (or a good mood the following morning), is it? In a quest to make my night time routine a little less slapdash and a little more serene; I've made four small changes that have made a big difference.
1. Tea, tea, tea, tea, tea.
You know when you go to get a massage and in the waiting room they hand you one of those delicious, steamy herbal teas that smell amazing? I decided to incorporate THAT lovely ritual into my everyday routine. I must say, there's nothing more cosy than pouring a cup of chamomile tea (which has fabulous calming qualities) to remind me that it's time to wind down.