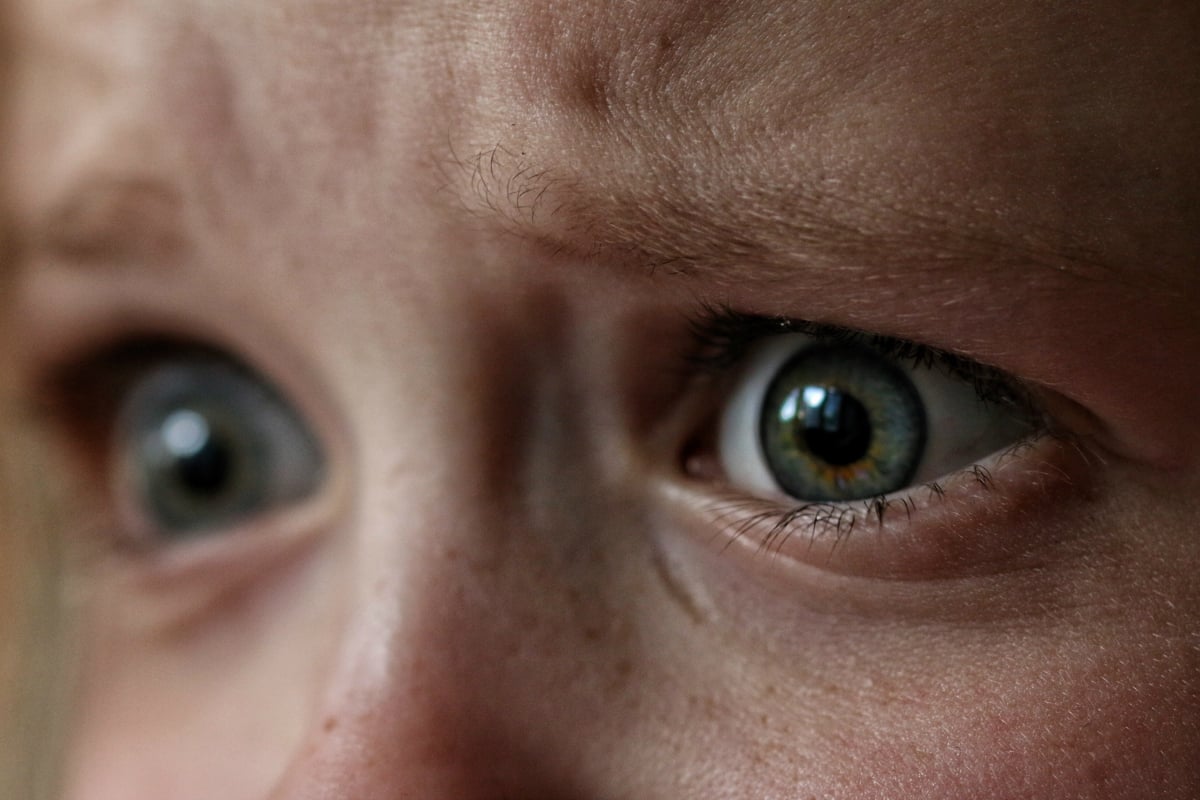 Each night, roughly two hours after Natalie Nugent would put her son, Wilkie, to bed, she'd brace herself, one ear trained towards the little boy's bedroom for signs of another night terror. Between the ages of six and seven, they'd happen three or four times a week and last for several minutes – sometimes as long as ten. And there was almost nothing she or her husband could do to stop them.
"He's always been a restless sleeper and he frequently slept walked. He still does," the Sydney-based mother told Mamamia. "But this was different. He would sit up in bed, start screaming, eyes wide open, looking like he was possessed or something. Sweating profusely… There were instances where he'd run the length of our hallway, screaming, thrashing his arms around.
"It was really frightening at first."
Trying to wake Wilkie was fruitless. Restraining him seemed to make him more distressed.
"We just eventually learnt it was better to not worry about whether he was awake or asleep, just to sort of be with him in the moment, and make sure he's actually safe," she said. "Like with the worst one. That was the night where he actually got into his wardrobe and started pulling clothing out and thrashing his arms and legs around, screaming. That was scary, but we just calmly directed him out of the wardrobe and then sort of put him back into bed."
Wilkie is now ten, and his night terrors appear to be a thing of the past. But for those two years, it affected their whole family; "We hardly went out because you're concerned that a babysitter might not know what to do. So it does restrict you," she said. "It was hard."
It's an experience thousands of parents have endured. Most sound similar. "He screams like someone's set him on fire." "It's like they're possessed." "He's screaming in fear." "He'll jump up and down on his bed, screaming."
What are night terrors? And how common are they?
Night terrors, also known as sleep terrors, are strong feelings of terror or panic experienced during sleep. They typically present in children under the age of ten, last several minutes and can occur in varying frequency – in some cases, up to several times a week.