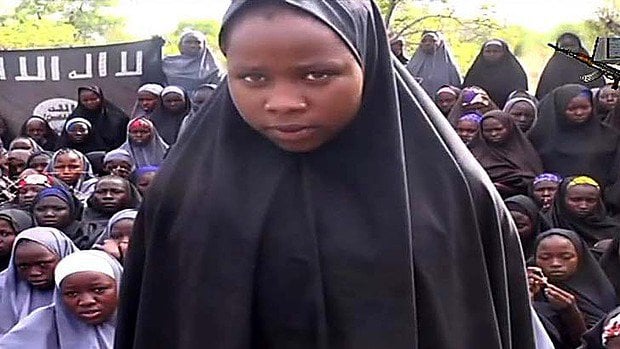 It's been 202 days since 219 Nigerian schoolgirls were kidnapped by Boko Haram.
202 days since militants raided their Chibok boarding school in the middle of the night and packed these girls into the back of open lorries as the buildings around them were burned to the ground.
Just a fortnight ago the Nigerian government raised hopes of their return with claims that a deal had been reached with Boko Haram.
But these hopes have been dashed.
A man claiming to be Abubakar Shekau, leader of the Islamic extremist group, has released a new video obtained by AFP news agency on Friday denying reports of a truce with the government and ruling out any future agreement.
He claims the schoolgirls have converted to Islam and have been 'married off', contradicting Nigerian government comments that the girls would soon be freed. Nigeria's military also said it had killed Shekau a year ago.