At first glance (and yes, the second, third and fourth glance, too), Nigella Lawson's creamy spaghetti alla carbonara recipe looks pretty darn delicious.
Since sharing her recipe for the Italian dish on her official Facebook page, it's been shared and liked almost 1000 times.
But it's not the fact that it's so tasty that has people talking. It turns out that Nigella's carbonara is…not really carbonara at all.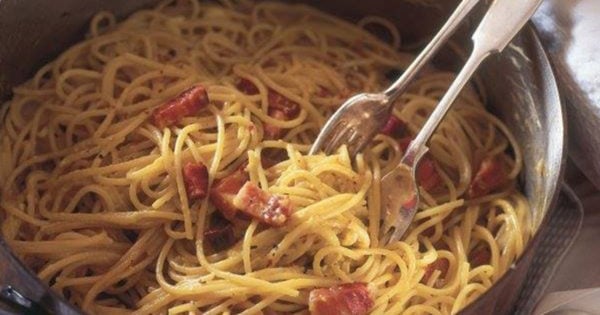 You see, Nigella's recipe calls for dry white wine and double cream. Which, according to Italian tradition, are two forbidden ingredients when it comes to the famous pasta dish.
It's something her Italian fans were quick to notice, and even quicker to call the TV chef out on.
"L'arte della cucina Italiana non è un modo di pensare," wrote one person, which translates to: 'The art of Italian cooking is not a way of thinking.'
Another passionate fan said: "Nigella you are a wonderful woman but your recipes are the DEATH of Italian recipes, literally! NO CREAM IN CARBONARA NEVER, only eggs."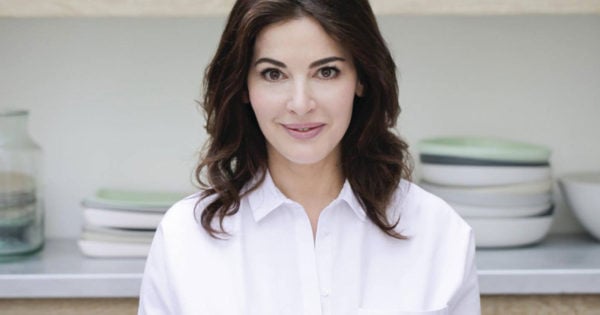 "I love Nigella more than any Michelin starred chef. I tried almost every recipe of hers. And of course this one also. It is dee-licious, really. But it is not Carbonara," another wrote.
"Using a name of a well known recipe, adjusting the original ingredients to one's own taste and even adding others just creates confusion and wrong taste expectations. Yes, we take food very seriously."
Another man wrote: "That is very offensive for people who spent their life in a kitchen working hard to cook to perfection."
LISTEN: If you have superbly behaved children, you can score a cheaper meal at this Italian restaurant.
"Double cream, wine, nutmeg, bacon...it's another recipe, you can't call this carbonara, no way!" said another.
But one fan pointed out the most important thing of all: that no matter what it's called, the end result is still delicious.
"Who gives a crap if it's not "genuine" carbonara? I'll eat the whole pot because bacon," they wrote.
This isn't the first time Nigella has caused a stir with one of her recipes: back in 2015, she 'cooked' avocado on toast on the first episode of her show, Simply Nigella.
While the recipe was a slightly more 'fancy' version of the smashed avo on toast we all know and love (it did have dill, lime, and chilli flakes throughout), fans were a little underwhelmed at her 'groundbreaking' breakky meal.
Did #Nigella really just mash up an avocado put it on toast and call it a recipe? #foodbloggers can rest easy!

— Anita Naik (@AnitaNaik) November 2, 2015
I love that we've got to a place in our lives/culture when the BBC will just air #Nigella eating avocado on toast.

— Declan Cashin (@Tweet_Dec) November 2, 2015
What do you think - should Nigella's recipe be called a 'carbonara'?