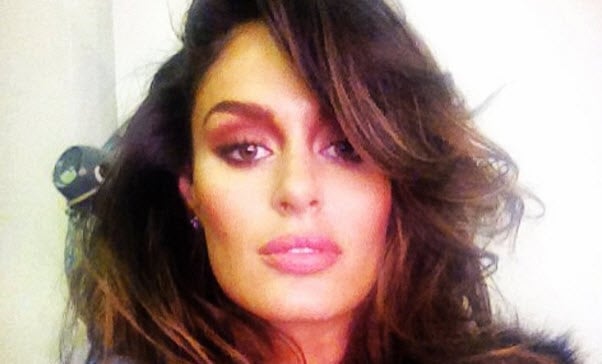 Give us a second while we take all of that in…
Supermodel Nicole Trunfio, 28, has some big news to share. Not only is she pregnant with her first child, she's also confirmed her engagement to her long term partner, Gary Clark Jnr, 30.
Hold on, our heads are still spinning.
Nicole shared both of her surprises to WHO magazine earlier this week, alongside an exclusive photo-shoot.
"I feel really great," Nicole told WHO magazine. "I'm 28 1/2 weeks – my entire pregnancy has been good, I've been blessed. I was saying to Gary, we might have a gang of children because I feel so happy."
"I feel like I've worked for so much of [the pregnancy] because I didn't really pop for a while, so I got away with it," Nicole said.