Fronting the cover of UK fashion magazine Tatler for their July issue, the 50 year-old actress Nicole Kidman spoke openly about her past miscarriages.
It's a topic that she's previously avoided. Speaking to Vanity Fair in 2007 she admitted that she suffered from two miscarriages during her marriage to Tom Cruise and as a result turned to adoption, but chose to not elaborate further.
"There's a complicated background to that, given that I never speak much about many things. One day, maybe that story will be told," she told the publication nine years ago.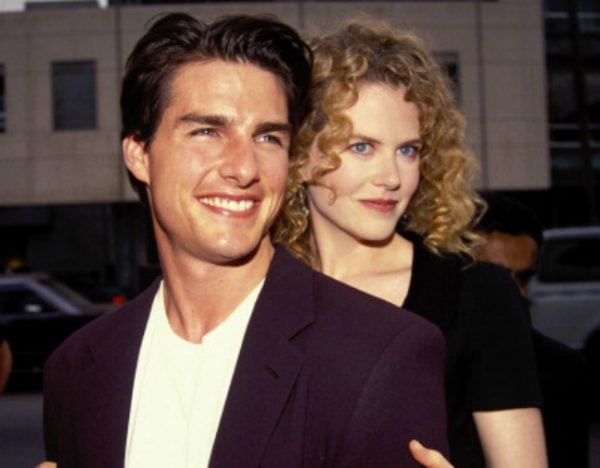 However now, the Australian actress has shared some of the grief and "enormous pain" she felt during her first of two miscarriages when she was just 23.
"I know the yearning. That yearning. It's a huge, aching yearning. And the loss. The loss of a miscarriage is not talked about enough," she said to Tatler.
"That's massive grief to certain women."
Kidman's first miscarriage happened in 1990 just after her wedding to Cruise and was the result of an ectopic pregnancy in which the embryo develops inside a woman's fallopian tube instead of her womb. Kidman's suffered her second miscarriage 11 years later in 2001 which was the same year Cruise filed for divorce.
Despite this, Kidman also reflected on coming out "on the other side of it," when she adopted her two children - Isabella Jane Cruise and Connor Cruise, who are now 25 and 23 respectively.
"There's an enormous amount of pain and an enormous amount of joy on the other side of it," she said.
"The flipside of going through so much yearning and pain to get there is the feeling of 'Ahhhh!" when you have the child.'"
Now, 17 years on from her last miscarriage, Kidman is the mother of four children - two of which she shares with her current husband, Keith Urban.
In 2008 she gave birth to Sunday Rose Kidman Urban and welcomed her second child, Faith Margaret Kidman Urban in 2010 via surrogacy.