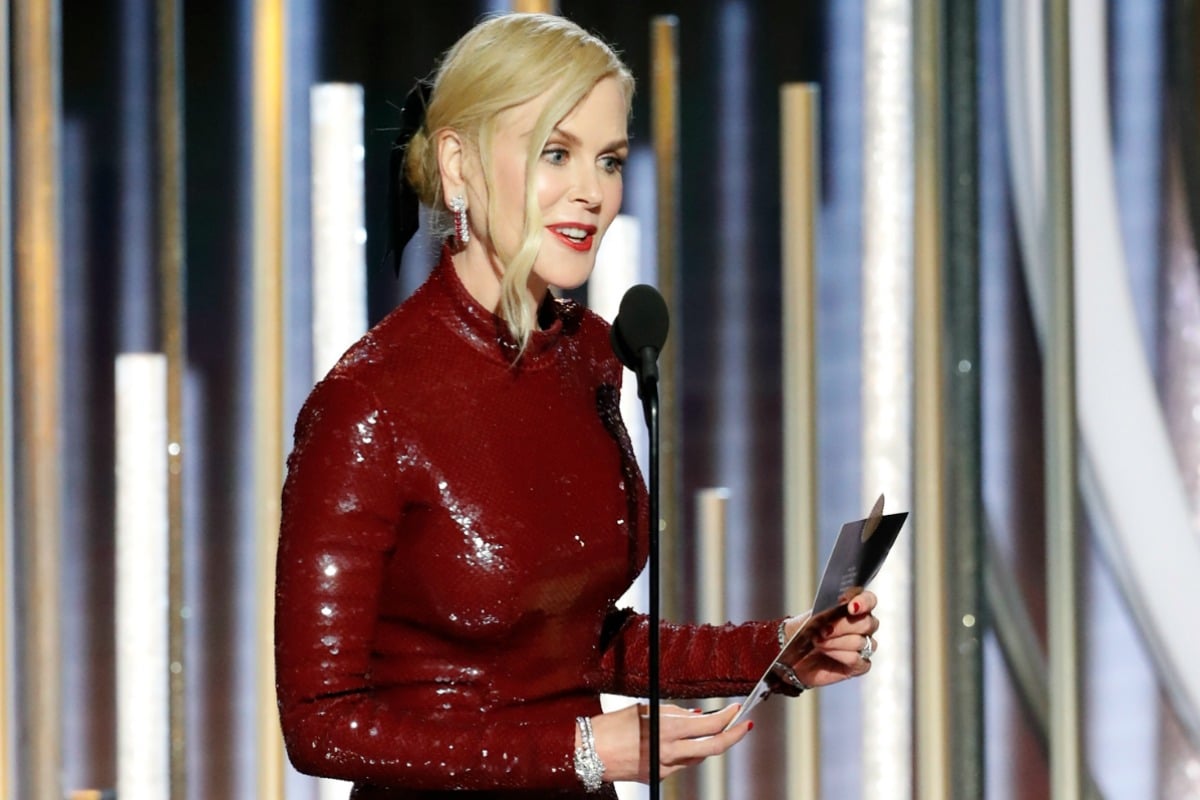 The 2019 Golden Globes were filled with glamorous, funny and controversial moments, but perhaps the most awkward was one most of us missed.
It was at the end of the evening, and Bohemian Rhapsody star Rami Malek was on top of the world having just learned the film had won Best Drama.
But when he went up on stage with the rest of the cast to collect the award, he had an awkward encounter with Nicole Kidman, who presented the category.
As the 37-year-old went out to embrace the Big Little Lies star, arms outstretched, Kidman turned away. It was nothing malicious, and appears to be a case of the actress simply not noticing him.
But BY GOD must he wish it wasn't streamed live to hundreds of thousands of people.
A viewer at home caught the moment and posted it to Twitter, comparing it to being rejected by a crush.
Rami Malek trying to talk to Nicole Kidman is like me trying to talk to my crush #goldenglobes pic.twitter.com/WYS4fs6zTd

— Abby Cadabby (@1AbbyRoad) January 7, 2019
Malek recovered well, hiding what we can only assume was severe inward cringing.
Earlier that night he'd accepted the award for Best Actor for his role as Freddie Mercury in the film.
In his acceptance speech, he thanked the Queen frontman he portrayed, but notably omitted any mention of the biopic's director.
"Thank you to Freddie Mercury for giving me the joy of a lifetime. I love you, you beautiful man. This is for and because of you, gorgeous," he said.
It's believed Malek and director Bryan Singer didn't get along before the 53-year-old was fired from the film for allegedly being "unexpectedly unavailable" for several days on set – which he says was to care for a sick parent, People reports.