Just over a week after dedicating her Big Little Lies Emmy Award to her loved ones, Nicole Kidman is rushing home to Australia after the death of a close friend.
The award-winning actress is reportedly in transit from the US to Sydney for the funeral of family friend and parish priest, Father Paul Coleman, the Daily Telegraph reports.
Fr Coleman passed away on Monday at the age of 90. Working at North Sydney Girls School, where Kidman attended, Fr Coleman met the Kidman's at their daughter's confirmation when she was 12-years-old.
As well as officiating Kidman's wedding to Australian country music star, Keith Urban in 2006, Fr Coleman also baptised the couple's second child together, Faith in 2010.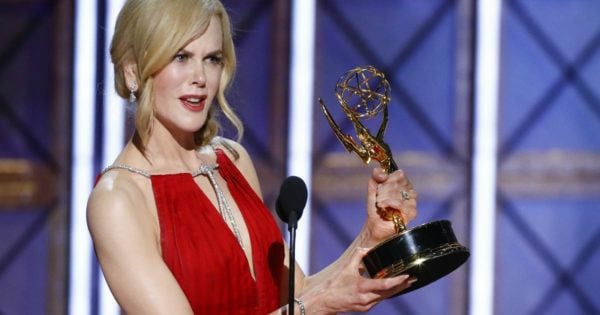 A funeral will be held for Fr Coleman at St Mary's Church, North Sydney on Thursday the 5th of October at 10am, followed by his burial at Macquarie Park.
There will also be a vigil mass for the priest at the same church on Wednesday the 4th of October 2017 at 3:30pm.