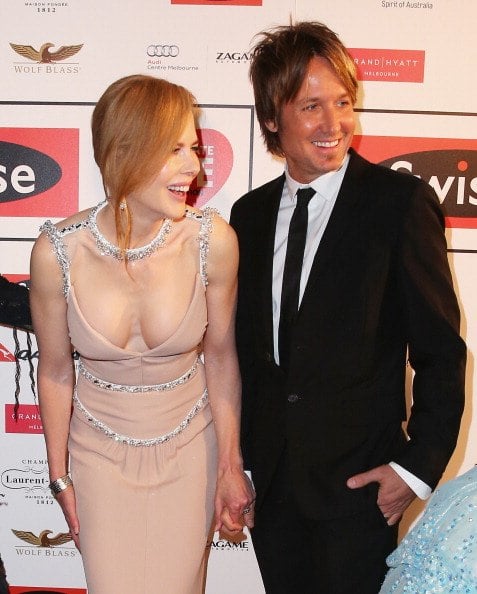 We're just going to come out and say it: Nicole Kidman's got new boobs.
Gossip sites have called them her "Golden Globes" and her "perks of fame". They've said she's "busting out" of her Prada dress and "doing her breast" on the red carpet.
But, yeah, let's just say it outright. Nicole's got new boobs.
We're not experts in plastic surgery, cosmetic doctors, or even Perez Hilton. But we do have eyes. And so do you.
Here's Nicole with her husband Keith Urban, his heavenly pixie cut, and her extremely famous new accessories.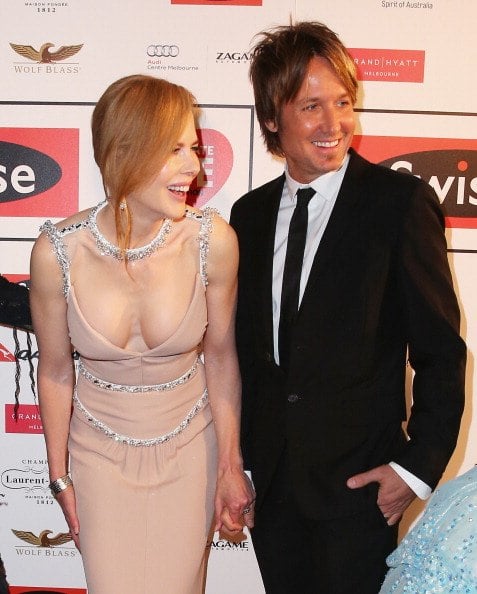 Look, perhaps technically, these could simply be an updated version of the last pair. Breast augmentations have to be updated — at least every decade. Nicole's believed to have bought enhanced breasts years ago, so this could very well have just been a trade-in.
Either way, N-Kid (nobody calls her that) has visited a professional breast artist recently.
By the way, there needs to be some kind of ethical guide to speaking about women's bodies when they've been cosmetically altered. Are we allowed to comment on a famous woman's breasts when it's this obvious that she's purchased them? Is plastic surgery kind-of like real life Photoshop, where it's necessary to declare that you've had work done? If we don't point it out, are we letting celebrities buy standards of unreal perfection?
Argh. Who would've thought talking about freshly bought bosoms could be such a moral minefield.
Follow Mamamia Fluff on Facebook

Mamamia Fluff brings you the most awesome celebrity news and gossip from around the world.
When famous people misbehave, get married, have babies, or do something ridiculous – you'll be the first to know.