The event? The 69th Directors Guild of America Awards.
The location? The Beverly Hilton Hotel.
The person? Nicole freakin' Kidman.
The dress? A BLOOMIN' BEADED BONANZA.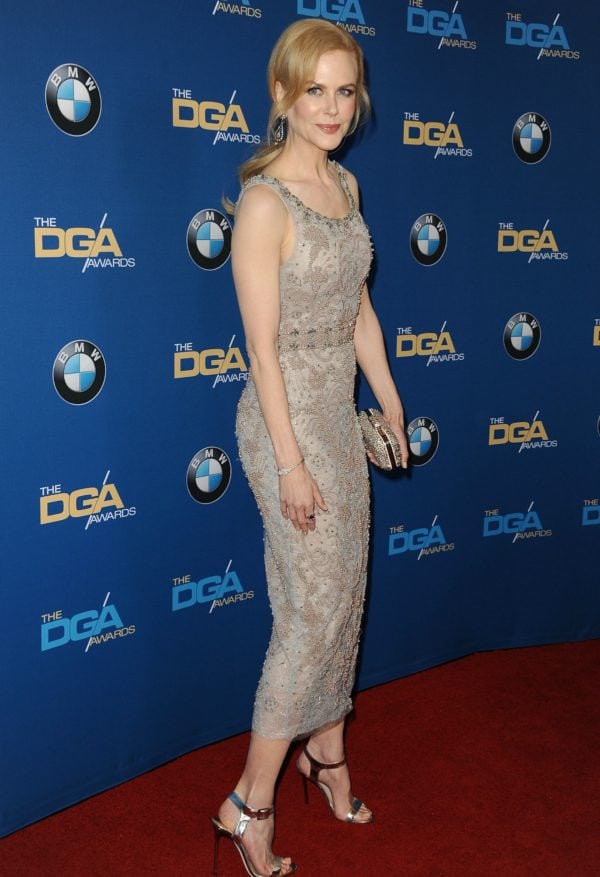 The beautiful midi frock Kidman wore on Saturday night was adorned with thousands of teeny tiny metallic beads, making a klutz (me) hyperventilate at the very thought of it colliding with a rogue fingernail.
So many beads. So little time for jagged fingernails.