It was a custom Armani Privé gown. Peach, sleeveless and backless. Stunning with all-over beading…
Australian actress Nicole Kidman was named one of the event's 'best dressed' by media publications across the world after Sunday night's Academy Awards in Hollywood.
She was also nominated for the Best Supporting Actress for her role in the Australian movie Lion.
But, halfway through the night, the dress went from having crisscrossed straps at the back, to being a halter-neck. And… No. One. Noticed.
There are three possible explanations for why the neckline was so drastically altered.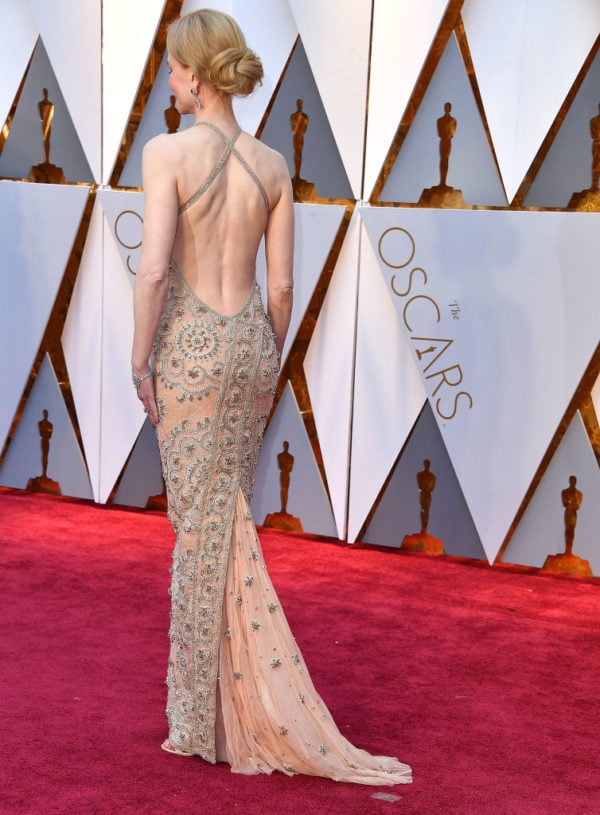 One: The straps broke, and the quickest fix was a knot at the top of the neck.
This is likely, but also disappointing... The gown was custom made to fit.