It was a custom Armani Privé gown. Peach, sleeveless and backless. Stunning with all-over beading…
Australian actress Nicole Kidman was named one of the event's 'best dressed' by media publications across the world after Sunday night's Academy Awards in Hollywood.
She was also nominated for the Best Supporting Actress for her role in the Australian movie Lion.
But, halfway through the night, the dress went from having crisscrossed straps at the back, to being a halter-neck. And… No. One. Noticed.
There are three possible explanations for why the neckline was so drastically altered.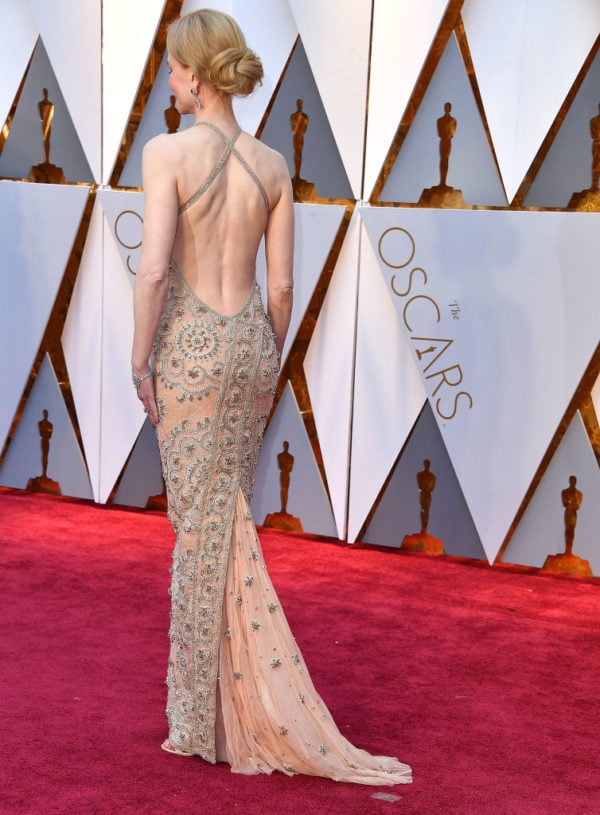 One: The straps broke, and the quickest fix was a knot at the top of the neck.
This is likely, but also disappointing... The gown was custom made to fit.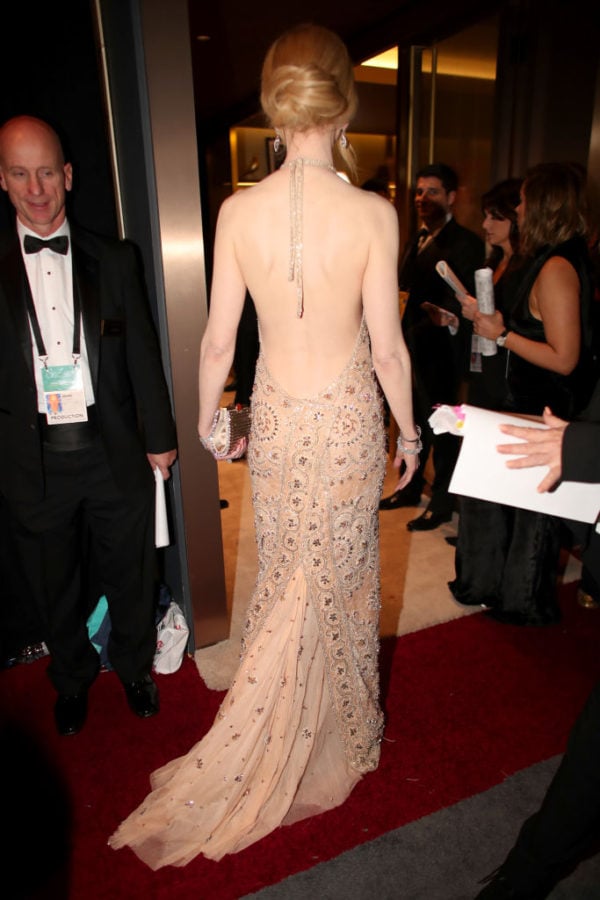 Two: That the beaded straps were irritating her skin.
There are several photos of Kidman on the red carpet with a painful-looking red rash around her neckline. It's therefore possible the straps were too tight, causing irritation, and she decided a halter might be more comfortable.
Three: Perhaps she just wanted a subtle outfit change.
Many of the other celebrities swapped between different outfits as they hopped between the ceremony and different after parties. Kidman wore the same dress the whole night, and maybe adjusting the straps was her way of mixing things up a bit.
Either way - crisscrossed or halter - she looked undeniably gorgeous.