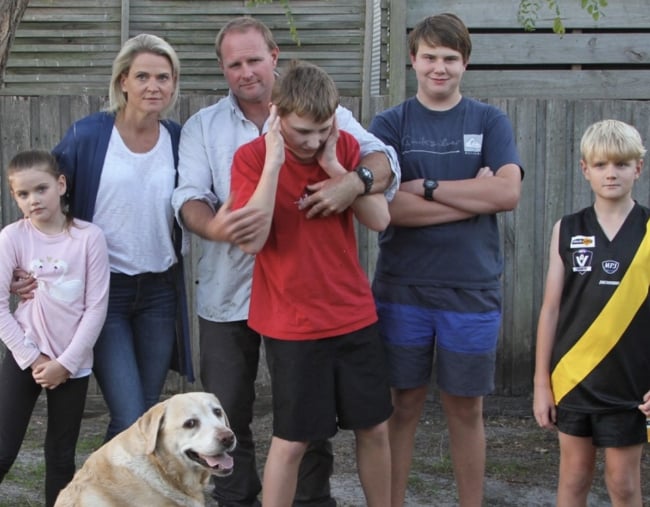 Parents Liz and Sean Whelan are opening up their home to show the nation their heartbreaking experience of living with a child who suffers from severe autism. In a preview for Sunday night's 60 Minutes, the family reveals the extreme measures they have had to take in order to protect themselves and their other children from Max, while also ensuring he is getting the support he needs.
Max, 12, has severe non-verbal autism, and an undiagnosed intellectual disability. These issues cause Max inscrutable frustration, resulting in aggressive, destructive and intense meltdowns. For the Whelan family, it means their home can often feel like a 'war zone'.
The family's extremely difficult situation became public earlier this year when a GoFundMe page was set up by Australian actress Nicky Whelan – Max's aunt, and the sister of Liz Whelan. The page aimed to help the family with their finances, as they say there are currently no government options available to them to support Max's needs on a permanent basis.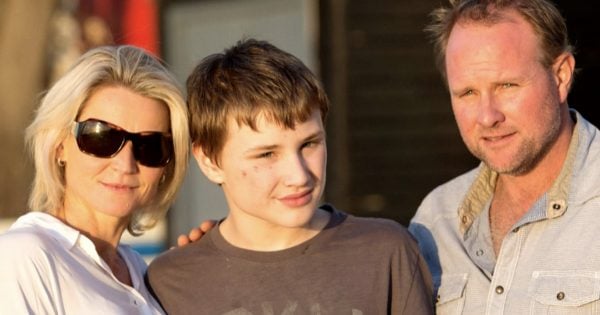 "Max is desperately loved by his family and they do not want to have to relinquish him for the safety of their other children," Nicky explained on the page.
"This family is in crisis," she added. "The consequences dire. If they are unable to set up their own facility for Max as well as providing a safe home for their other children, they have no choice but to consider relinquishing Max to the State, an absolutely heart-wrenching thought for any parent to ever have to contemplate."