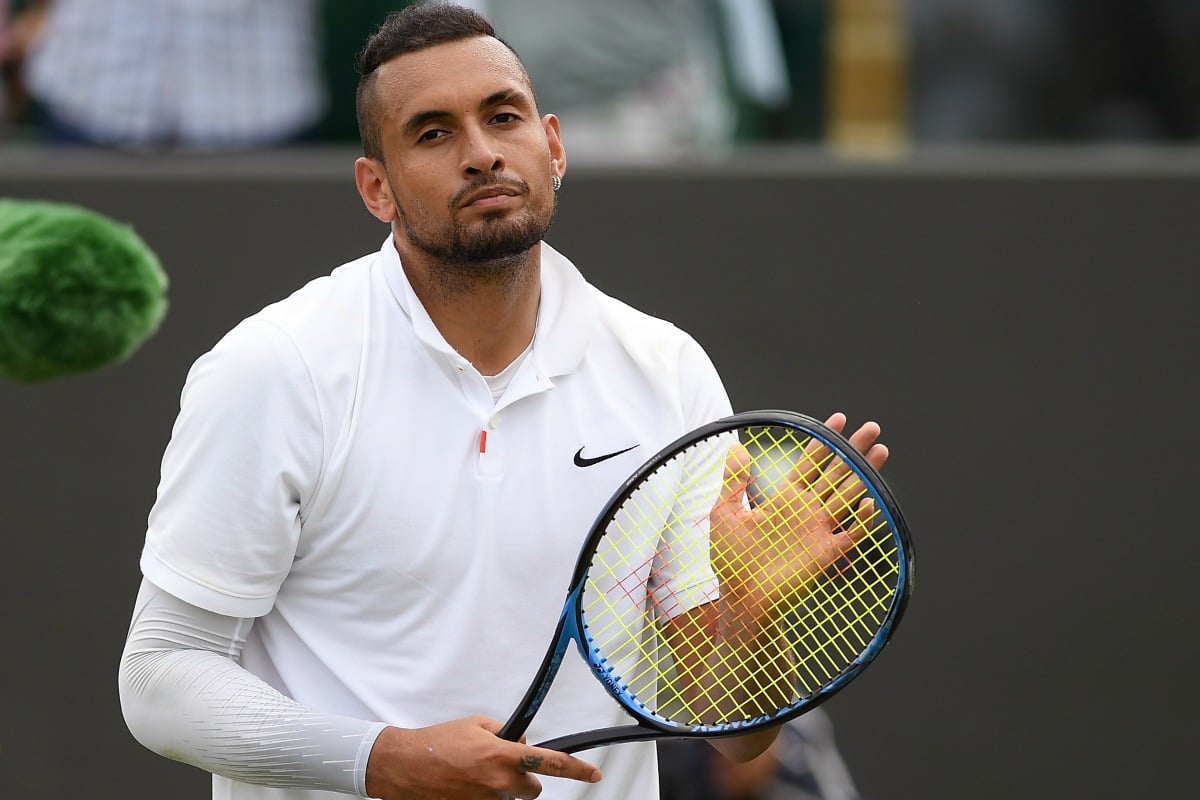 -With AAP.
1. "You potato." Nick Kyrgios has called out a fan who responded to Dave Hughes' tweet about throwing sets.
Nick Kyrgios has hit back at a tennis fan who suggested he "tanked" his fourth set against fellow Australian Jordan Thompson.
Kyrgios went on to win the five-set match 7-6 3-6 7-6 0-6 6-1. He dropped the fourth set in just 18 minutes before coming back with a dominant fifth set.
On Twitter, comedian Dave Hughes suggested gambling on tennis should be banned if players "blatantly throw sets", alluding to Kyrgios' poor fourth set.
Professional tennis players being allowed to blatantly throw sets means gambling on matches should not be allowed. Too easy for match fixers to get involved. #Wimbledon

— Dave Hughes (@DHughesy) July 3, 2019
The tweet received many passionate responses from fans, including a now-deleted reply that said: "Kyrgios tanked that 4th set. Gave up when he was down a break. P*ss weak."
Kyrgios saw that tweet and decided to respond, calling the fan "a potato".
Yeah winning a match at Wimbledon after 3 hours and 30 mins is definitely the definition of piss weak you potato ???????????????????? https://t.co/1ntOqJWi19

— Nicholas Kyrgios (@NickKyrgios) July 3, 2019