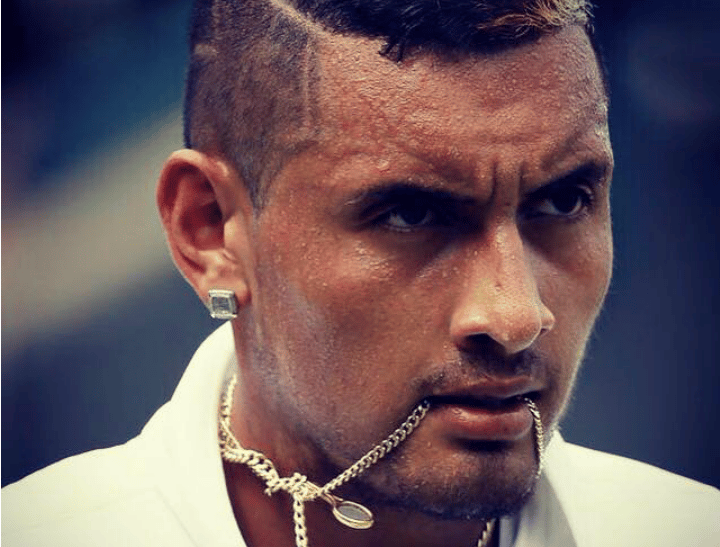 With ten words, sport reached a new low.
Nick, we wanted to like you. We really did.
But today, you totally crossed the line.
When you came crashing out of relative obscurity into the forefront of our national sporting psyche during Wimbledon in 2014, you were our Great Hope.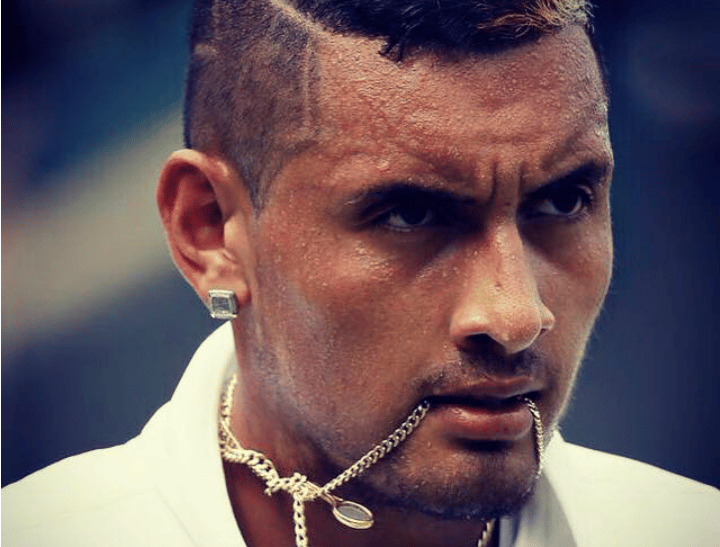 You were the Aussie teenage wildcard – smashing top-seeded players, making it to the quarter finals, beating world number one Rafael Nadal – that graced both the back and front pages of our local newspapers.
You inspired that rare surge of national pride. "Our boy is doing it!" we cried in unison. "Whatever-his-name-is – the young Aussie bloke – he's really doing it!"
We loved you and your ear bling, your razored eyebrow, the zig-zags in your closely cropped hair that looked like UFO crop circles.
Your youth, your fight, your massive potential. We loved it all.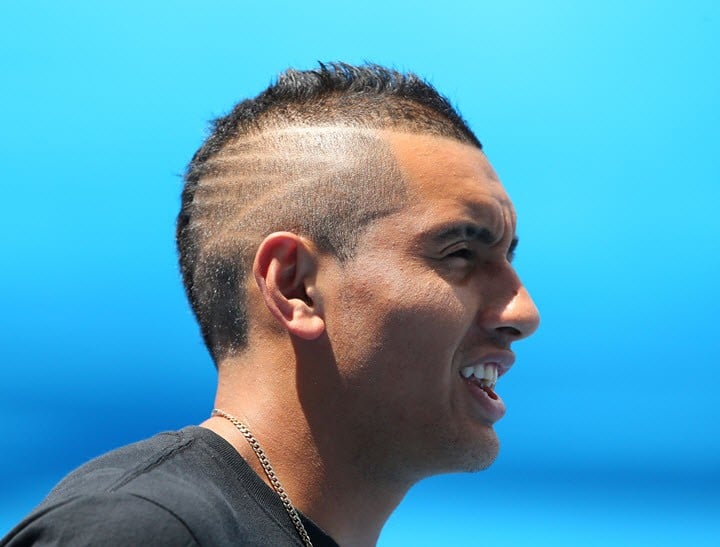 We thought it was a bit cheeky when you tweeted Belarusian (and former world number one) player Victoria Azarenka suggesting some "private lessons" would ensure she learned to serve like you.
Yes, we Aussies love a bit of cheek.
We thought your on-court temper was a bit embarrassing and your post-match interview style (like responding to questions with, "Well, yeah, that's usually what happens when you lose a fourth set, you go into a fifth one…") was rude and arrogant.
But we thought: He's young, he'll grow out of it.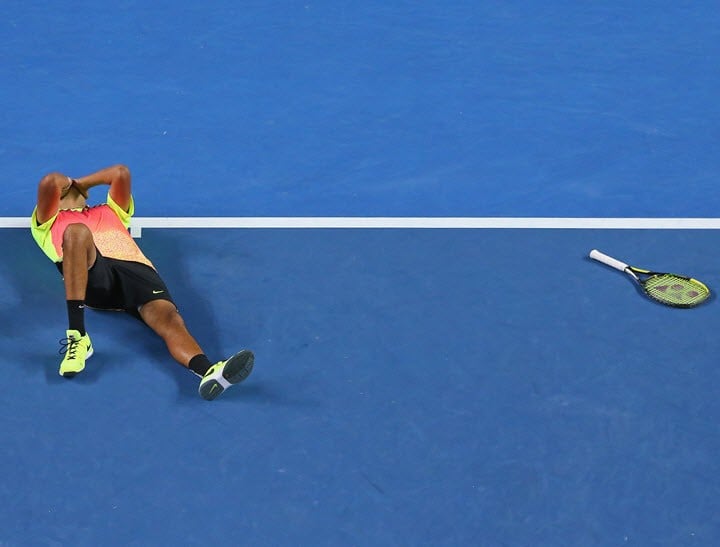 Then you screamed at ball kids because they weren't quick enough with your towel. Then you blamed your errors on the crowd – telling one of the fans who'd handed over their hard-earned cash to watch your game to "get off your fucking phone". You smashed your racquets like a six-foot-four child having a tantrum in the aisles of a toy shop.
When you were admonished by our real legends of the game, Pat Rafter and Fred Stolle, and fined $4500 for racquet abuse and obscenity in a first-round match at this year's Australian Open, we thought you'd learn your lesson.
But, for someone who's already made more than $1.5 million in prize money alone, it was a drop in the ocean.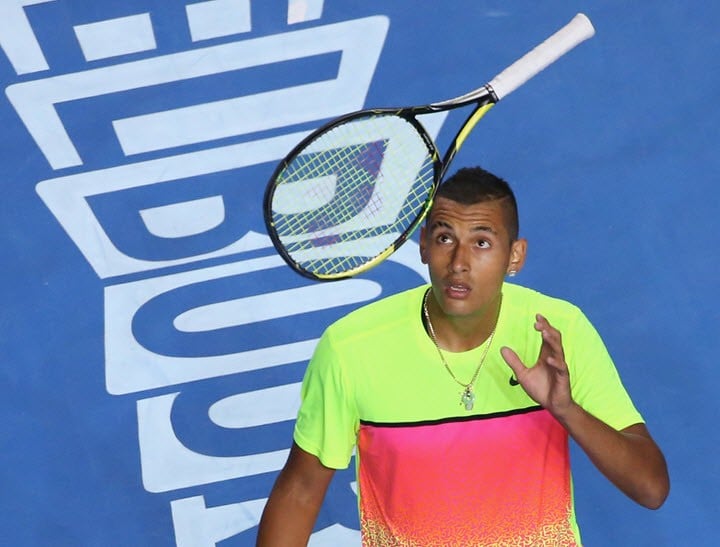 And now we know you definitely didn't learn anything.
Because a professional player making a concerted effort to watch his behaviour wouldn't sledge his opponent – world number five player Stan Wawrinka – mid-game with a cheap-shot about his girlfriend.
"Kokkinakis [fellow Australian player, Thanasi Kokkinakis] banged your girlfriend. Sorry to tell you that, mate," our great tennis hope said to his Swiss opponent.
And it was captured on TV. Watch it here:
Wawrinka – who retired from the match due to an injury we hope wasn't a broken heart – had this to say about the unsportsman-like display.




And he's completely right.
No matter how freakishly talented you are, saying something like that to a colleague at your place of work is a dick move. Especially when you're a public figure and idolised by young fans. Especially when you bring your good mate, Kokkinakis, into it.
So, Nick. Sorry, but we've had a gutful.
Grow up. Don't waste your talents, hard work and huge earning potential by being the spoilt brat no brand wants to be associated with.
Be someone our kids can look up to. Be someone about which we can proudly say, "He came from my suburb" or "My aunty's sister's boyfriend's dad was his junior tennis coach".
Be professional. Be an adult. Be a winner.
For more on the man, try these:

Dawn Fraser labelled 'racist' for attack on Nick Kyrgios.

Nick Kyrgios is arrogant. So what?

Nick Kyrgios gives no shits. And we love him for it.

Mia: "What I've learned about why Australia needs sporting heroes."