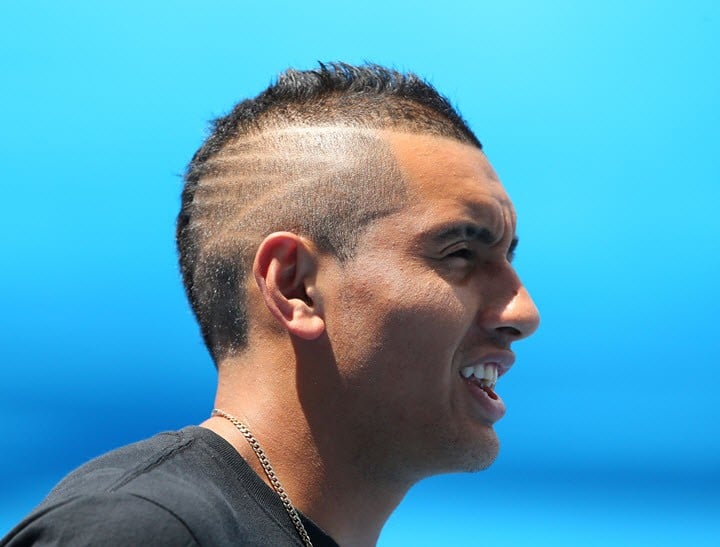 With ten words, sport reached a new low.
Nick, we wanted to like you. We really did.
But today, you totally crossed the line.
When you came crashing out of relative obscurity into the forefront of our national sporting psyche during Wimbledon in 2014, you were our Great Hope.
You were the Aussie teenage wildcard – smashing top-seeded players, making it to the quarter finals, beating world number one Rafael Nadal – that graced both the back and front pages of our local newspapers.
You inspired that rare surge of national pride. "Our boy is doing it!" we cried in unison. "Whatever-his-name-is – the young Aussie bloke – he's really doing it!"
We loved you and your ear bling, your razored eyebrow, the zig-zags in your closely cropped hair that looked like UFO crop circles.
Your youth, your fight, your massive potential. We loved it all.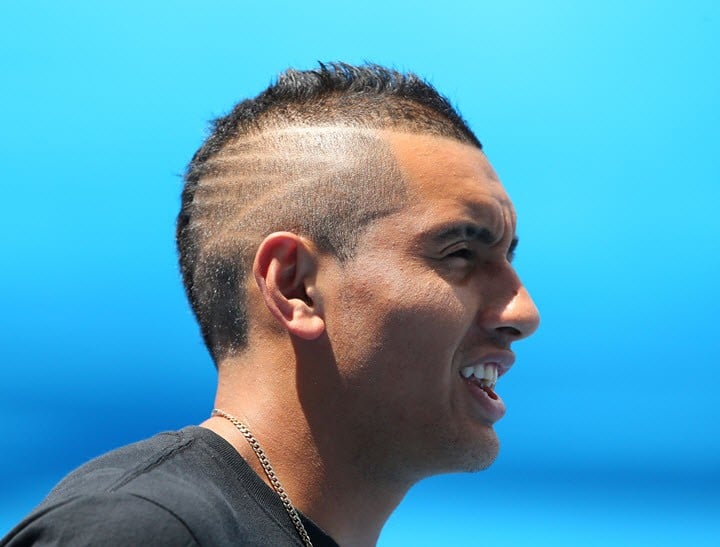 We thought it was a bit cheeky when you tweeted Belarusian (and former world number one) player Victoria Azarenka suggesting some "private lessons" would ensure she learned to serve like you.
Yes, we Aussies love a bit of cheek.
We thought your on-court temper was a bit embarrassing and your post-match interview style (like responding to questions with, "Well, yeah, that's usually what happens when you lose a fourth set, you go into a fifth one…") was rude and arrogant.
But we thought: He's young, he'll grow out of it.