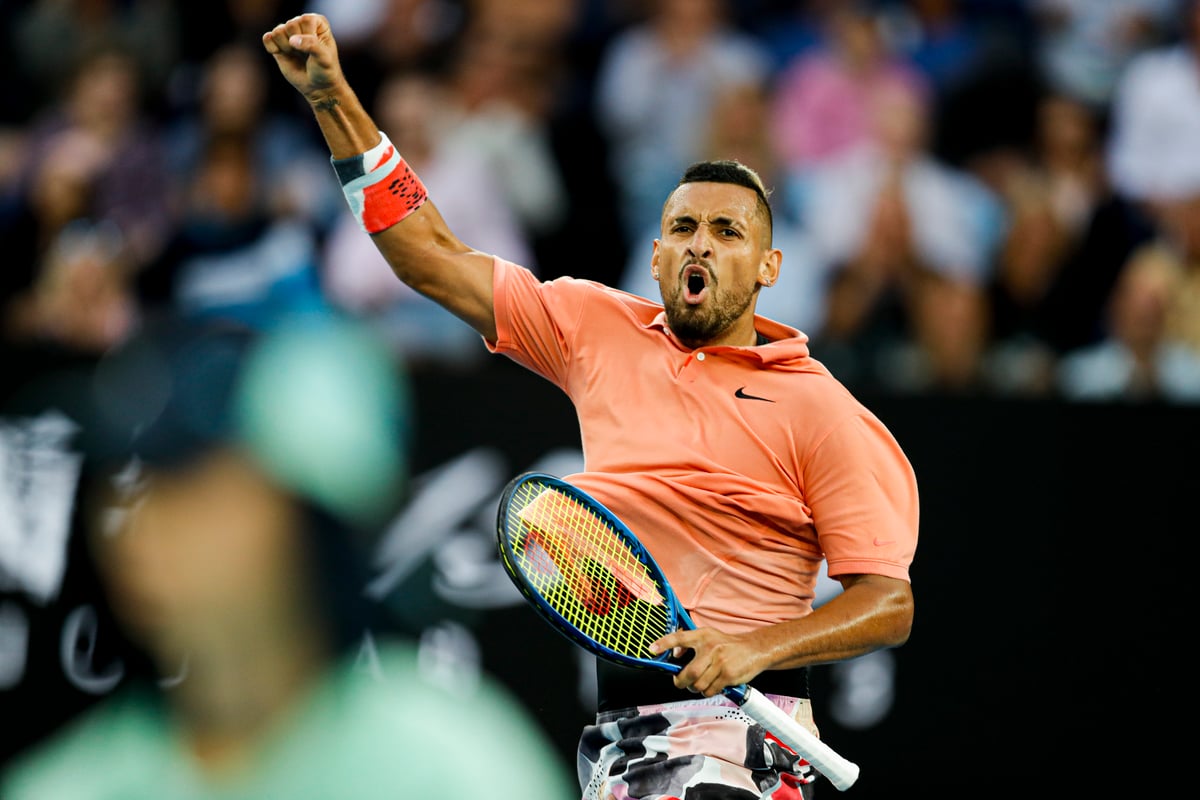 This post deals with depression and self harm, and may be triggering for some readers.
It was the Australian Open. The year: 2020. And Nick Kyrgios, who at the time had made it to the fourth round before being ousted in four sets by Rafael Nadal, was crumbling behind closed doors.
In Kyrgios' own words, it was the "darkest period" of his life.
Watch the difference between sadness and depression. Post continues after video. 
Earlier last month, he told fans that it was a difficult time. 
"No one knows what I've gone through, all the struggles I've overcome," Kyrgios explained in a candid Instagram Q&A.
"I've self-harmed, was having dark thoughts about life."
Kyrgios went on to explain that he had struggled due to being separated from his family for long periods of time, admitting the "mental game" of tennis is "ridiculous".
"My relationship with my family wasn't great a few years ago because I was always away and didn't have my family around me," he said.
"I was winning, losing, going through relationship problems, dealing with other problems and I was pushing them away because you feel like the world's against you. I pushed everyone who was close to me away, and I fell out with people and that's something I'd never want again. I'm going seven months to a year abroad in a new place every week. 
"That's why tennis is so hard in my opinion. The mental game is ridiculous."
And this week, Kyrgios divulged to fans again about his mental health struggles, sharing a photo from right before the Nadal match where he had marks on his arm. In his detailed post, he shares that they were self-harm wounds.