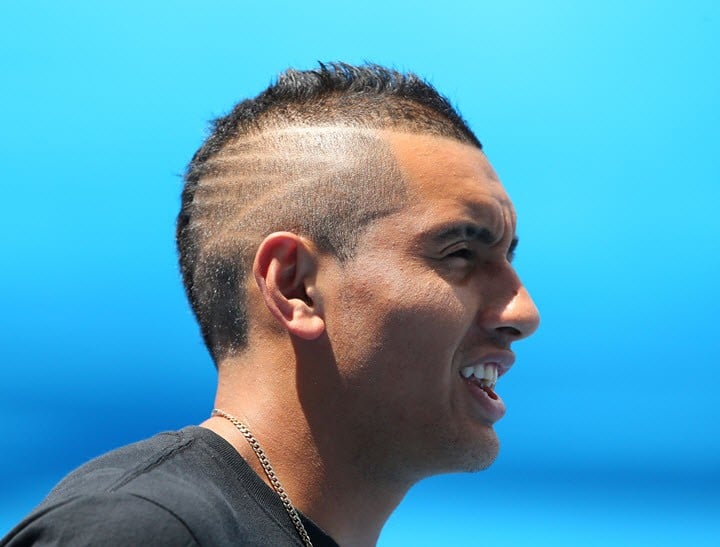 Who cares what anyone else thinks? Not Nick Kyrgios, that's for sure. And neither do I. He's brash, emotional, and full of self-belief. And that's what makes him so formidable.
Attitude. Brash. Colourful. Un-Australian.
I'm talking tennis, and you know who I'm talking about, don't you? This is how he's been described in any number of forums.
Attitude – check.
Brash – check.
Colourful – check.
Un-Australian – wrong.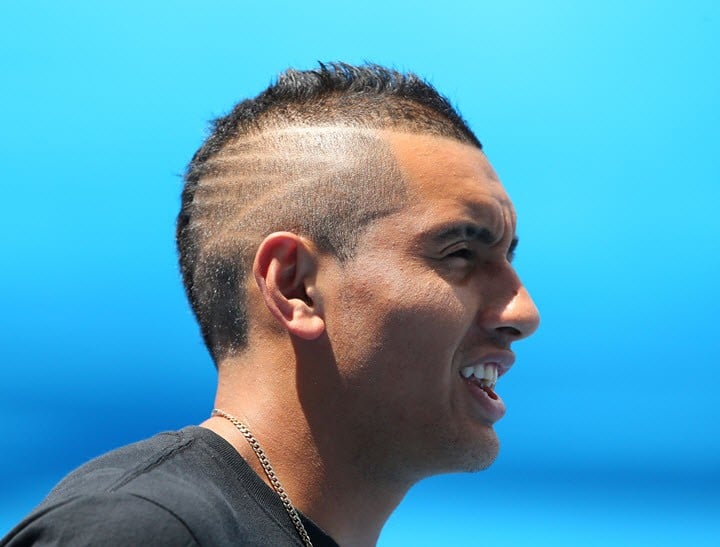 Nick Kyrgios is very much the picture of modern Australia. Greek father, Malaysian mother, pierced ears, shaved head (and eyebrow) and the latest fluoro gear that leaves no doubt he is of the selfie generation. No need to wait for others to believe, no need to wait for approval … "here I am, like it or not."
I like it. I'm sure I'm not alone. I know I'm not alone – he's a teenager with 106,000 followers on Twitter. That's five times more than Lleyton Hewitt who's been playing since last century.
But he has some way to go to challenge Roger Federer's [Currently male world number two] 2.6 million, or Novak Djokovic's 3.8 million [The Serbian is currently the male world number one]. And he's a stratosphere away from Serena's  [Williams, currently female world number one] 4.5 million.Give him time.