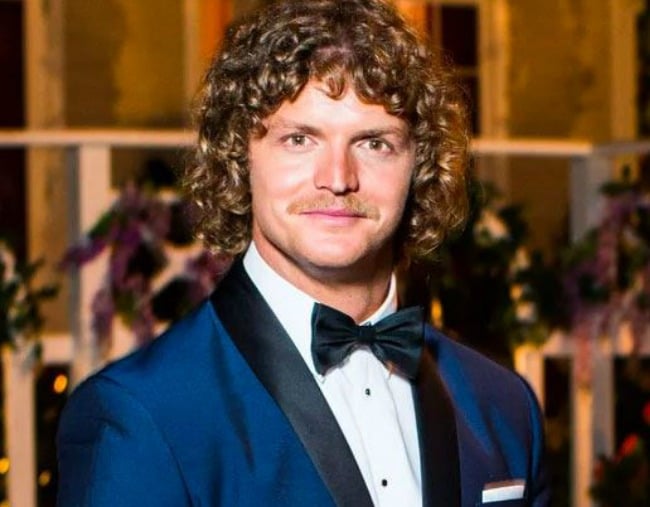 A lot of things happened during the first episode of The Bachelor. 
Honey Badger said things like "let's have a yarn, "we'll chew the fat", and "get the chassis going" ¯\_(ツ)_/¯ .
Some of the women arrived to the sound of tiny lil' angels playing tiny lil' harps. While others arrived to the sound of… clown music.
One of the contestants had already dated Nick Cummins and preceded to chase him around the mansion screaming, "THE TIMING IS RIGHT, THE TIMING IS RIGHT".
Cat fights were had, and roses were handed out.
With all that going on, it would have been easy to miss the teeny, tiny detail in the opening.
I'm talking about the first lil' glimpse of the ring Honey Badger Bachelor is going to give the winner in the finale episode.
This be it:
It's shiny, and round, and very ring-like.
This little detail means that Honey Badger might very well propose at the end of the series.
Yep, there could be a Honey Badger wedding on the way.
Stone the flamin' crows.
Catch up on our recap on episode one here.