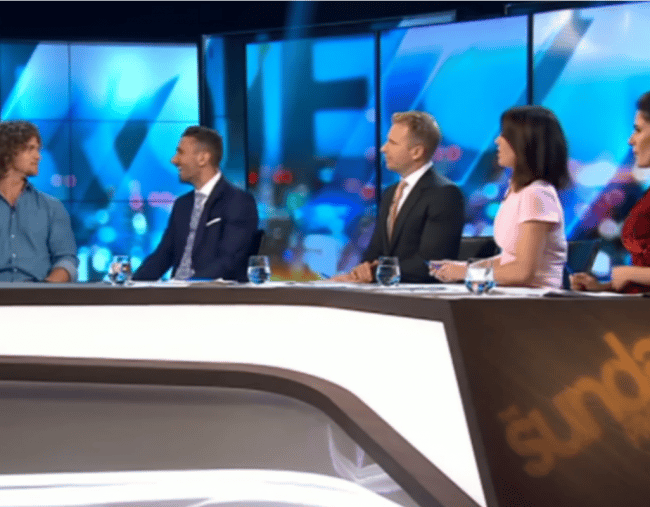 Sitting at home on the couch watching The Bachelor, it's easy to forget the actual people behind the characters.
It seems like the drama unfolds naturally with each person fitting into a stereotype perfectly. There are villains, and there are charming Aussie bachelors.
But now Nick Cummins, the "Aussie larrikin bloke", has nailed exactly what is wrong with reality television.
Speaking to The Sunday Project, the 2018 Bachelor said he's never been in a mental state as difficult as the state he's currently in, after he was thrown into an artificial environment and told to find love, whilst having to keep his emotions to himself.
The Honey Badger chats about his low mental space during the show, knocks some tabloid headlines on the head, plus he has a message for Brittany and Sophie. #TheProjectTV pic.twitter.com/cDA1aNIRfr

— The Project (@theprojecttv) October 14, 2018