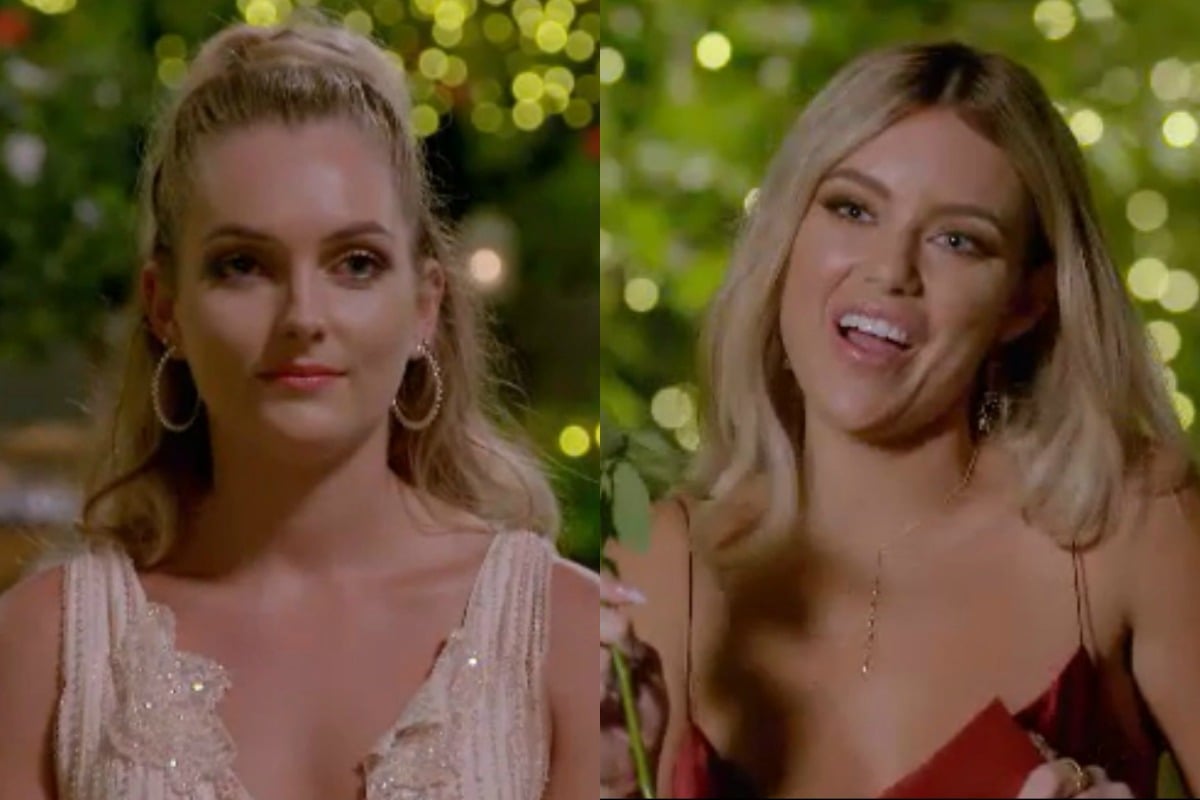 To catch up on all the Bachelor Australia 2019 recaps and gossip, check out Mamamia's recaps and visit our Bachelor hub page. 
It's week two of the new season of The Bachelor and things are officially starting to get dramatic.
On last night's episode, contestant Nichole Wood stormed off during the cocktail party when her 'rival' Monique Morley received a single date card and rose from astrophysicist (yep, he's not an influencer) Matt Agnew.
Mamamia meets The Bachelor, Matt Agnew. Post continues after video.
After walking away from the cameras with Rachael (aka 'The Bride') after watching the exchange go down, Nichole proceeded to yell: "SHE'S JUST A BLONDE F*CKING B*TCH WITH A TAN. Like, I'm over it."
It was… a lot.
But according to a new interview, it seems there's much more to the story behind Nichole's ~tantrum~.
Speaking to NW magazine, the Gold Coast-based contestant explained that her storm out had "nothing to do with jealously".
"It was more being upset that me and Monique were getting categorised and being told that all we are is blonde blue-eyed girls, and I know that both of us are more than that, that's what got me so worked up," she said.
Oh… makes sense.
We unpack all the latest antics on the Bachie mansion on our Mamamia Recaps podcast… Post continues after audio 

"It was me getting upset to being compared to someone when we are both individuals and we both have so much to offer individually, and no person is the same," she added.
But you see, we have another theory.
In fact, we're pretty sure that last night's drama on The Bachelor was actually a) exaggerated to the max and/or b) almost entirely manufactured.
Here's all the very important evidence behind our very scientific theory:
1. The long pauses.
During the episode, multiple shots of long pauses were included, effectively making Nichole look even more furious.
It was.. awkward. ¯\_(ツ)_/¯