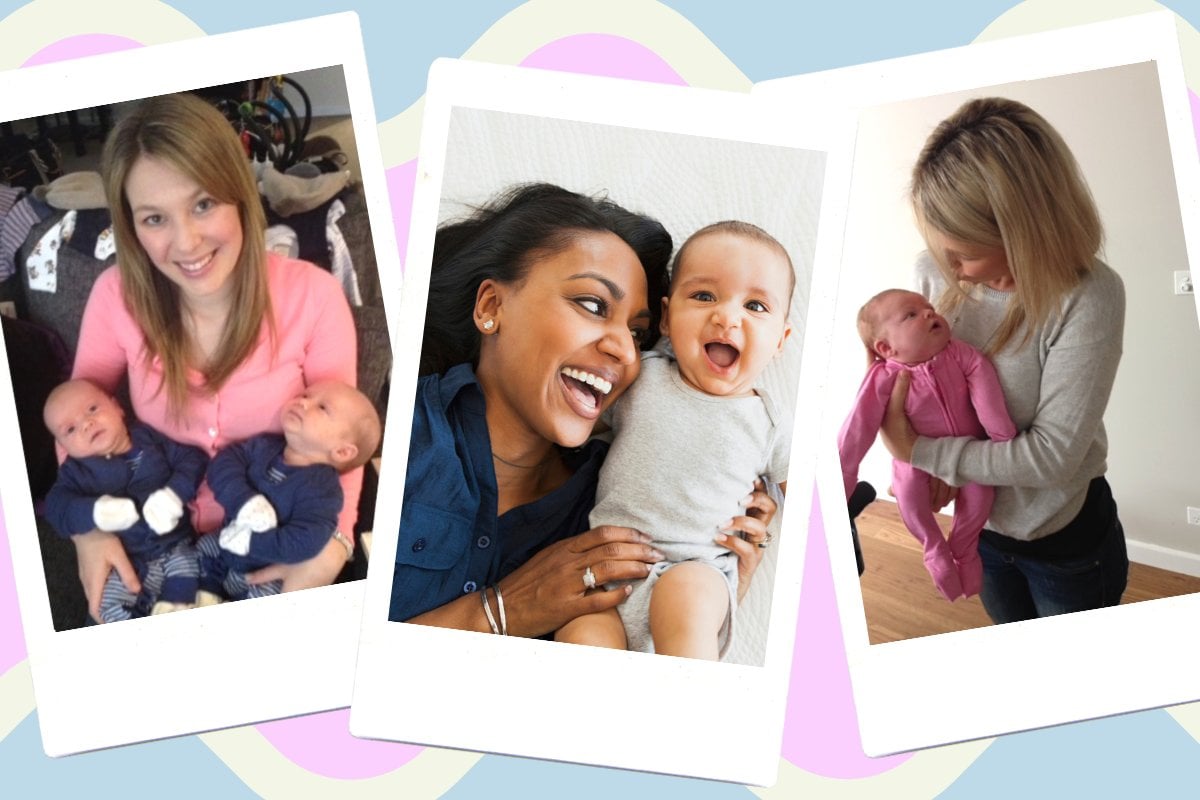 Being a brand-new parent to a newborn can be an exciting, beautiful and challenging time. Nothing can prepare you for the exhilarating ride that new parenthood will take you on.          
Some days it seems you've been thrown into a CEO role with no experience or training. But I promise, from one parent to the next: you'll absolutely get the hang of it. 
It can be helpful to find your own little hacks to make the transition to parenthood a little less overwhelming. For that precise reason, we thought, why not ask the Mamamia community of parents for theirs? What are the golden nuggets, the practical tips and the game-changing tricks that helped you through the newborn stage?
Here's exactly what some of them said.
Self-care basket
During those blurry early days, you'll find that your newborn sleeps for up to 18 hours a day. A lot of this sleeping be in your arms, as that's where babies feel most comforted and safe. Lauren, mum of one boy, found herself frequently "nap trapped" when her son was brand new. That is, having a gorgeous, snoozing bub asleep on top of you, and so physically trapping you from doing literally... anything else. 
Lauren recommends putting together your own self-care basket, which she always had within arm's reach, to avoid having to get up and disturb her sleeping son. She suggests your self-care basket to include a bottle of water, charged up phone, snacks, a book, headphones or earphones, the television remote, as well as spare nappies, wipes and changing mat or towel.
Invest in the best nappies and wipes
Now we're talking nappies and wipes, a lot of new parents repeatedly recommended finding the best nappy and wipe combo that are top quality, an affordable price, and from a brand they trusted. For myself in my own newborn experiences, I'd recommend Huggies Newborn Nappies and Huggies Thick Baby Wipes Fragrance Free as a no-brainer. 
They were the go-to duo for me when all three of my babies were born. And the two products that also make the most sense together; I couldn't have one without the other. They're specifically designed to protect and care for a newborn's delicate skin and are endorsed by the Australian College of Midwives. Huggies newborn nappies have a special liner that quickly absorbs those explosive ~code browns~ (as they're known as in our household!). 
Huggies Thick Baby Wipes are super gentle on baby's skin and made with 70 per cent natural fibres, too. This is particularly important to me because my three girls all have sensitive skin, and I've seen how delicate their newborn bottoms could be. Huggies wipes are also thick enough that your fingers won't go through them mid-wipe (parents, if you know you know.)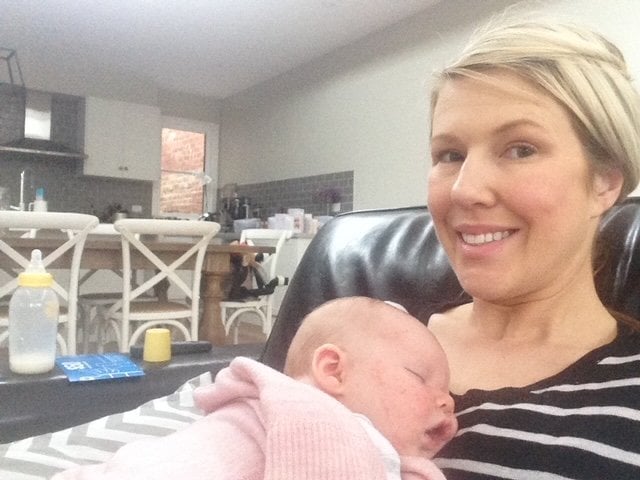 Image: Supplied.