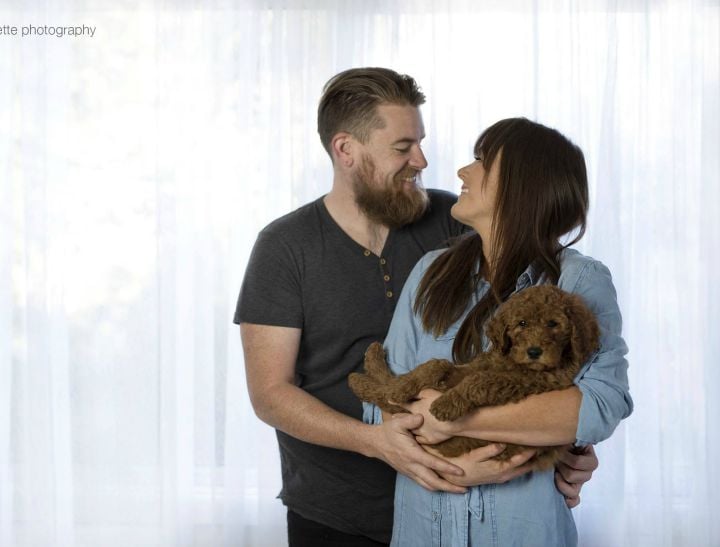 Puppies > babies. Fact.
There's nothing quite as earnest as new parents in love with the tiny life form they've just produced, and who can blame them? Babies are cute (just kidding they're terrifyingly small and loud).
For those without loin-fruits — and let's be honest, even some people with kids — a new puppy is just as likely to make your heart swell up.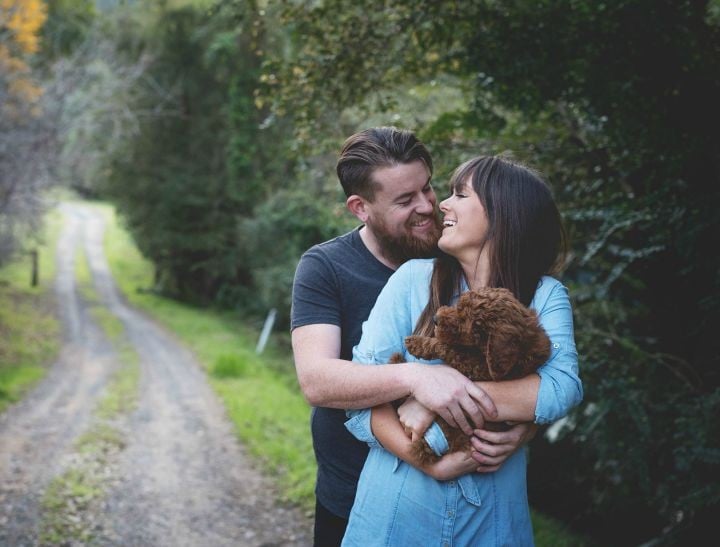 Couple Abby Lee and Matt Kay welcomed the latest edition to their family, Humphrey, with this tongue-in-cheek photo shoot, adopting many of the clichéd poses that new mums and dads find themselves guilty of.
Photographer Elisha Minette said the intention behind the pictures was not to mock parents (taking newborn photos is what she does for a living after all) but rather to make people smile.
Mission accomplished, Elisha. Here is a photo of a puppy in a goddamn pram: