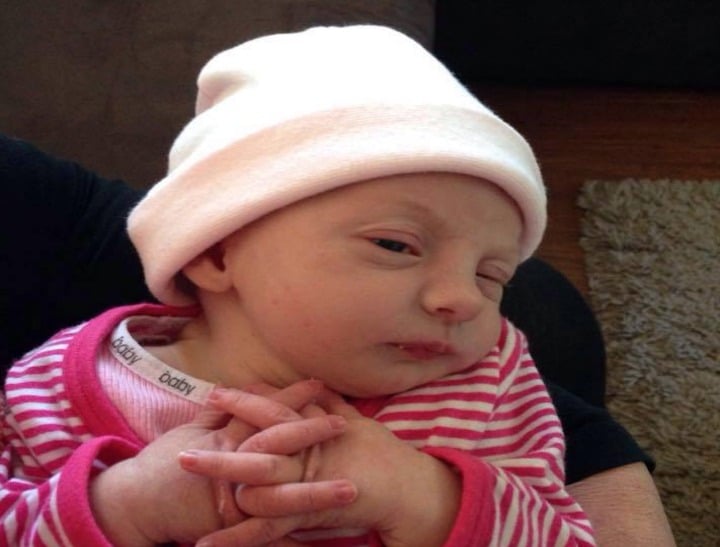 "I was told the other mother has breastfed your daughter for two hours and got photos with her, skin-on-skin, did everything I wanted to do."
When Stefanie Phillips' newborn daughter Ellie was taken off her by a midwife at Gosford Hospital it was a relief for the first time mum.
Her newborn baby safely taken to the maternity nursery Stefanie was finally given the chance to get some rest.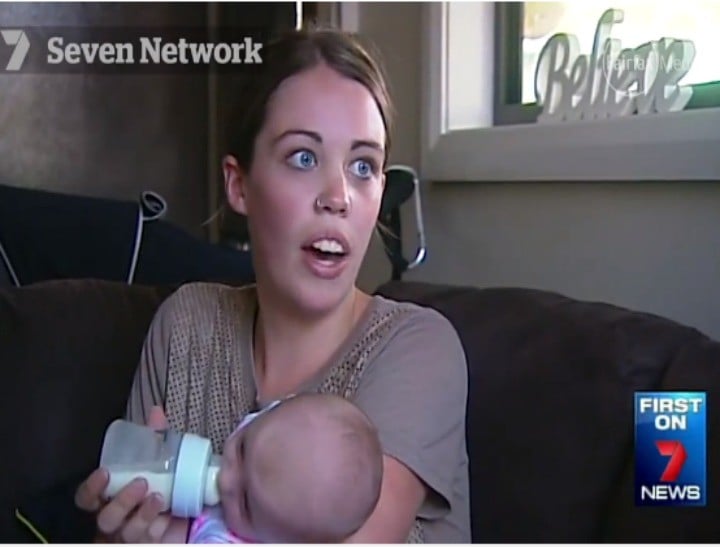 The woman sharing her room was resting as well having also just given birth to a baby girl.
It's standard practise in most maternity hospitals and many mothers, after feeling that first anxious pull of separation, allow themselves to accept the help and relax knowing their baby is under the best of care.
But for Stefanie Phillips the unthinkable happened.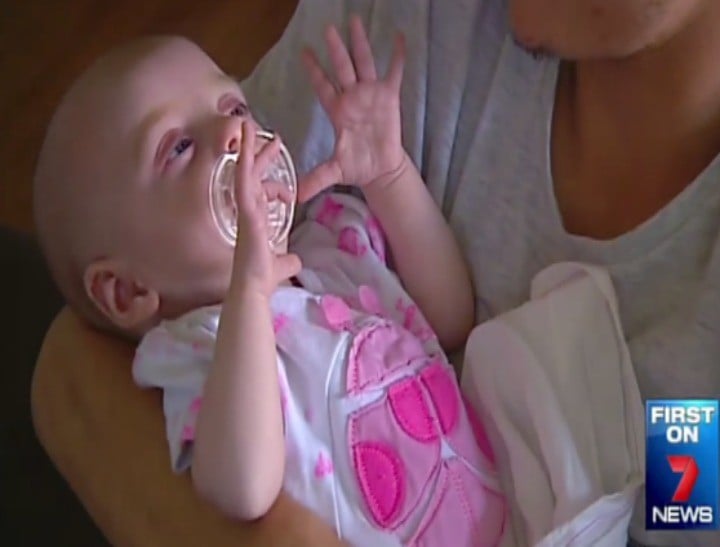 When she woke up she was told there had been a terrible mix-up and that the woman sharing her room had been brought the wrong baby when it was time to feed and for two-hours she had breastfed Stefanie's baby Ellie while the stranger's own daughter remained in the hospital nursery.
Stefanie told Seven News that she was devastated.
"[I was told] the other mother has breastfed your daughter for two hours and got photos with her … skin-on-skin, did everything I wanted to do with her."
The switch, on August 18th,  was a blow for the first time mum who says she didn't know how to react.
"I was very overwhelmed, I had just become a new mum. I didn't know what to say in that situation," she said.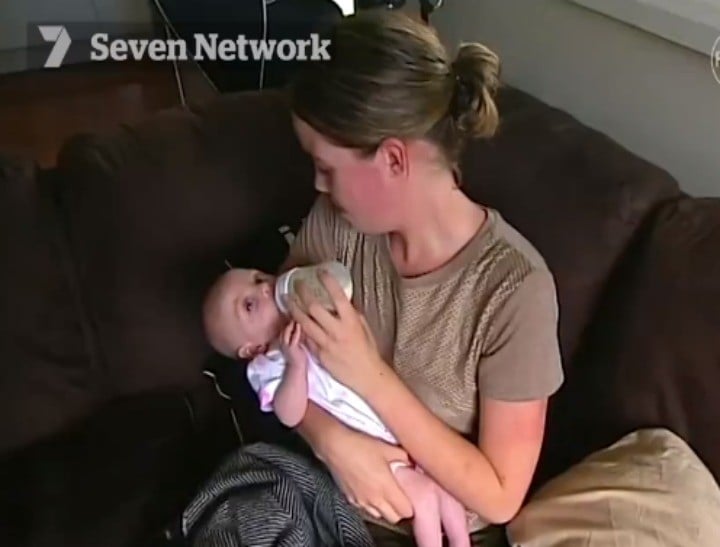 The incident comes just four days after it was revealed a newborn baby was given to the wrong mother at Sydney's North Shore Private Hospital.
In this case the mistake was realised before the mother breastfed the newborn who was not hers.
North Shore Private Hospital confirmed "a baby was handed to a patient who was not the mother of the baby" but said the situation was quickly resolved "in accordance with (the hospital's) policies and procedures".
And follows a similar mix up in January at Melbourne's St Vincent's Private Hospital. Samantha and Nick Stuhlener spoke of how they were "shattered" to be given the wrong baby boy for 45-minutes.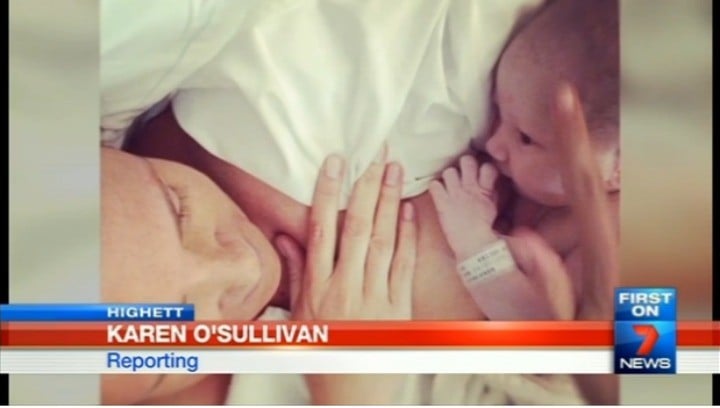 They said at the time the incident changed the course of the first few months of their lives with their new baby, Levi.
"It's been really hard. There was not the same connection as I had with my first," Samantha Stuhlener said.
She said that Levi was 'unsettled' for the first several weeks of his life and would not breastfeeding.
Stefanie Phillips has told Seven News that her baby, Ellie would not take to her breast since the incident and she has been bottle-feeding her formula.
While blood tests were been carried out on both mothers to screen for any possible adverse effects that could have been passed onto the baby breastfed by the wrong mother Stefanie and her partner, Francesco said that the apology they got from Gosford Hospital was not enough.
Francesco said they didn't have any support. "We only had 'are you all right? Are you all right,'" Francesco Messina told Seven News.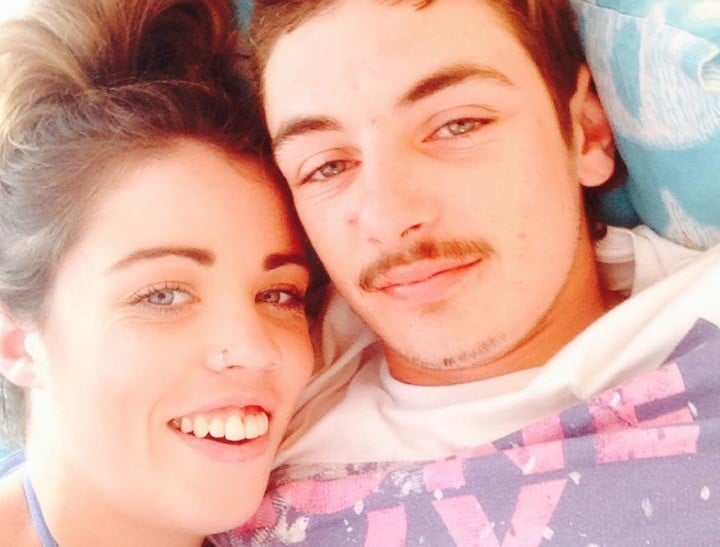 Central Coast Local Health District chief executive Matt Hanrahan said it was "very concerning that a routine identification check was not performed on this occasion".
"All newborn babies are provided with identification bands and it is standard protocol that the baby's band is cross-checked against that of the mother's after periods of separation such as the provision of respite for new mums."
Judith Kiejda, the assistant secretary of the NSW Nurses and Midwives Association, said last week that this kind of mix-up was "rare, but even once is too much".
"It should never happen and it's bad when it does but at least it got picked up really quickly before any connection between the baby and the wrong mother," she said.
Hospital staff are required to place identity bands on newborns as soon as they are born.
Ms Kiejda said it was likely these mix-ups were human error due to overstretched personnel and staff shortages.
In Russia these newborn babies were switched for 109 days before being reunited with their mothers. Watch the unusual way they dealt with the mix-up. Post continues after video….

"The biggest risk is the emotional trauma that can happen to mother and father," Western Sydney University Midwifery Professor Hannah Dahlen told News Limited last week.
"If the mother had started to cuddle and bond or if she's put it to her breast then there's a terrible feeling of 'I couldn't recognise my own baby'."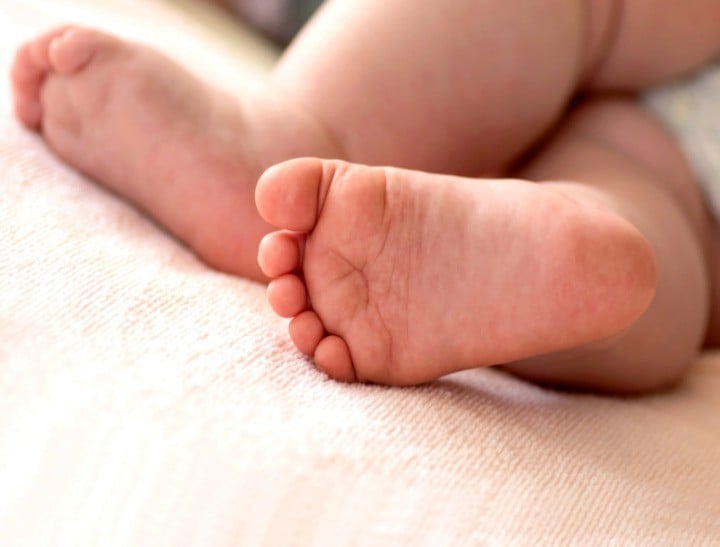 Prof Dahlen said babies knew the smell of their mother, but would take a breastfeed from another woman over nothing.
Stefanie Phillips says she just wants other mums to be aware it could happen to them.
"They did it once, why couldn't it happen again?"