1. Three members of the same New Zealand family are critical in hospital after eating 'contaminated wild boar'.
Three members of the same family, from Waikato in New Zealand, are in a critical condition in hospital after they were poisoned from the meat of a wild boar.
According to The New Zealand Herald, 35-year-old Shibu Kochummen, his 33-year-old wife Subi Babu and her mother Alekutty Daniel, 62, were found by emergency services unconscious on the floor of their home.
It's believed they had started vomiting and fainting within 30 minutes of eating a dinner which included a dish of wild boar, which Kochummen had killed on a hunting trip.
All three are largely unresponsive and on life support machines in hospital, while two are in a 'vegetative state'.
The couple have two young daughters - aged seven and one - who were asleep in bed at the time and are now being cared for by members of the family's church. The two children did not eat the contaminated meat.
Poison experts have told The New Zealand Herald that botulism poisoning may be to blame for the family's sickness.
National Poisons Centre director and medical toxicologist Dr Adam Pomerleau said the sudden onset of the illness seemed to be evidence of a toxin rather than an infection, but there is usually a lag between ingesting the bacteria and symptoms appearing.
"But it's all about dose," he said.
"If the dose is very high, the symptoms could be seen more rapidly - the incubation period could be the day of consumption."
The meat has been sent for testing.
It's understood it could take two months for the poison to clear their bodies. They may be paralysed for life if they regain consciousness.
2. After contracting the flu, Sarah gave birth to her baby while in a coma. Now, she's finally woken up.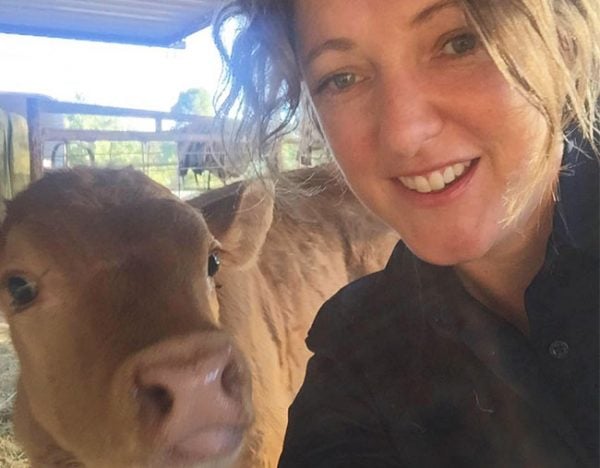 A 33-year-old Victorian mum who spent months in a coma after contracting a horror flu while heavily pregnant is now awake and in a stable condition, her family says.
After three months in intensive care at Melbourne's The Alfred Hospital, Cobram mum Sarah Hawthorn has woken and continues to improve.
"It has been a big journey for our family and at this stage, while Sarah is in recovery, we won't be making any further comment," Ms Hawthorn's family said in a statement on Thursday.
"We've been overwhelmed by the generosity of the community, and all the kind wishes we have received.
"(Sarah's) son is fit and healthy."
On a GoFundMe page created in September, Ms Hawthorn's family said "her gorgeous boy arrived earlier than planned and following his birth Sarah was, and remains, in a critical condition in an induced coma".
"Her baby boy has never had the chance to lay with his Mum, snuggle into her chest or hear her infectious laugh," the family wrote.
Victorian Health Minister Jill Hennessy earlier labelled the 2017 flu season as a "horror" one, which claimed the lives of 121 aged-care residents, as well as eight-year-old Melbourne girl Rosie Brealey and young Bacchus Marsh dad Ben Ihlow.
In September, the state health department said it had confirmed more than 13,000 flu cases.
3. Australian research says drinking while breastfeeding appears to cause 'no harm' to babies.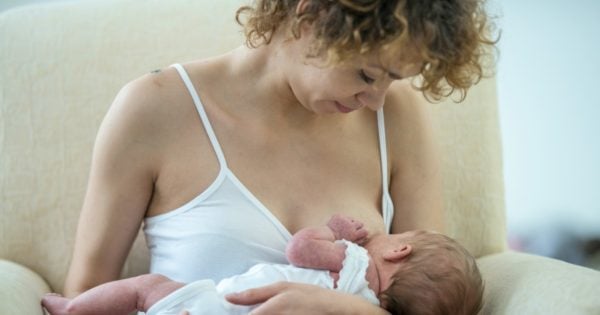 An occasional alcoholic drink while breastfeeding in the first eight weeks after giving birth appears to cause no harm to the baby, says an Australian researcher.
A study conducted by the National Drug & Alcohol Research Centre (NDARC), UNSW and Deakin University found low levels of alcohol consumption had no impact on breastfeeding duration, infant feeding and sleeping behaviour at eight weeks.
There was also no negative association with infant developmental outcomes at eight weeks or 12 months, AAP reports.
"Whilst this study certainly does not in any way condone excessive alcohol consumption in new mums, it does suggest that those that have the occasional drink whilst using strategies to prevent alcohol reaching the infant, can do so without fear of causing harm," said lead researcher Delyse Hutchinson.
Researchers looked at data from the Triple B Pregnancy Cohort - a study of alcohol use during pregnancy and development outcomes in infants at 12 months of age.
Substance use was assessed during pregnancy and at eight weeks and 12 months post-birth. Breastfeeding duration, infant feeding, sleeping and development were also assessed.
The findings showed most women had consumed alcohol while breastfeeding. Alcohol use was reported by 60.7 per cent at eight weeks and 69.6 per cent at 12 months.
These women were more likely to be born in Australia or another English-speaking country, be tertiary educated and have higher household incomes.
Most drank at low levels, less than 14 standard drinks per week and less than three on a single occasion.
"Low level drinking during breastfeeding is not linked with shorter breastfeeding duration or adverse outcomes in infants up to 12 months of age," the authors concluded in the paper published in journal Drug and Alcohol Review.
In fact, the paper suggests an occasional tipple may have benefits.
"The only significant association showed that infants whose mothers drank at eight weeks postpartum had more favourable results for personal-social development at 12 months compared with those whose mothers abstained," the authors wrote.
The NHMRC guidelines on alcohol consumption for pregnancy and breastfeeding say not drinking is the safest option, and that women should avoid all alcohol in the first month after delivery until breastfeeding is well established.
After that, alcohol intake should be limited to no more than two standard drinks a day and should be avoided immediately before breastfeeding.
4. Former Bachelor winner Alex Nation opens up about finding love with a woman.
For months there has been murmurings that The Bachelor's Alex Nation was in a relationship with fellow football teammate, Maegan Luxa.
Despite the pair being snapped on holiday in Bali, Nation had yet to confirm her new romance until this week.
The former Bachelor winner, who was dating Richie Strahan, opened up in an essay on Kidspot. She said she was initially "confused" by her feelings for her female friend.
"A woman caught me by surprise, out of nowhere. Initially, I was confused, scared even. I'm not anymore," she wrote.
"Her soul is beautiful and mine recognised that.
"With this, I found strength, love and courage to be me. Mentally, emotionally and sexually. In fact, it's been one of the most empowering things I have ever done."
Celebrating the overwhelming 'yes' vote in the recent same-sex marriage survey, Nation also shared a tribute to her new girlfriend on Instagram.
"Everywhere around the country, voices of the oppressed rang true. They were not silenced and love prevailed," she wrote, alongside an image of her and Maegan watching the sunset on a beach.
5. Disgraced entertainer Rolf Harris has one of his 12 indecent assault convictions overturned.
Disgraced entertainer Rolf Harris has had one of 12 indecent assault convictions overturned by the Court of Appeal. Three judges in London ruled that the conviction was "unsafe", announcing the decision on Thursday.
But they rejected applications by Harris, 87, to challenge 11 other indecent assault convictions, AAP reports.
The artist and musician was convicted of 12 indecent assaults at London's Southwark Crown Court in June 2014, one on an eight-year-old autograph hunter, two on girls in their early teens, and a catalogue of abuse against his daughter's friend over 16 years.
Harris, a family favourite for decades, was jailed for five years and nine months after being convicted of assaults which took place between 1968 and 1986.
The Australian-born television presenter has since been released from that sentence.
He was not in court for the ruling by the appeal judges.
The prosecution did not seek a retrial on the one count and the judges agreed that a further trial would not be in the public interest.
The quashed conviction related to an allegation that Harris indecently assaulted an eight-year-old girl in 1969 when she attended an event at a leisure centre in Portsmouth.
But the judges refused Harris permission to appeal against the rest of the 2014 convictions.
In May this year Harris was formally cleared of unconnected historical sex offences, which he had denied.
6. Over the past year, the gender pay gap has actually widened in these female-dominated Australian industries.
#Women paid $26,527 less than #men per year — but #gender #pay gap narrowing https://t.co/Zb0iUXWylf #GenderPayGap #ausbiz

— ABC News (@abcnews) November 16, 2017
More Australian companies are taking action to ensure men and women receive equal pay, but female-dominated industries are being urged to lift their game and reverse a surprise blow-out in the gender pay gap, AAP reports.
New figures released by the federal government's Workplace Gender Equality Agency show the pay gap has widened in retail, healthcare, education, accommodation and food services, as well as administrative and support services industries in the past year.
The trend goes against the continuing narrowing of the overall gender pay gap in Australia, with women now earning $26,527 a year less than men.
The agency's director Libby Lyons says while the pay gap is shrinking at a frustratingly slow pace, more companies are analysing their remuneration data to check for discrepancies in men and women's pay packets, and taking action to bring them into line.
However, she says, while this helps narrow the overall pay gap, many female-dominated industries have gone in the reverse direction.
"Unfortunately our data hasn't told us the reason why the pay gap has gone up but we do know that organisations in healthcare and education are less likely to have formal policies for remuneration, which may impact on pay equity," Ms Lyons told AAP.
The agency's fourth annual gender equality scorecard found the industry with the biggest pay gap remains financial and insurance services, where men earn 32 per cent more than women.
However that gap has narrowed from 33.5 per cent a year ago, while industries including construction, mining, media, professional services, transport, the arts, utilities, manufacturing, wholesale trade, and public administration have achieved similar small improvements.
By contrast the pay gap in healthcare has widened one percentage point to 15.7 per cent, while retail and education have posted small increases to 16.3 per cent and 10.6 per cent, respectively.