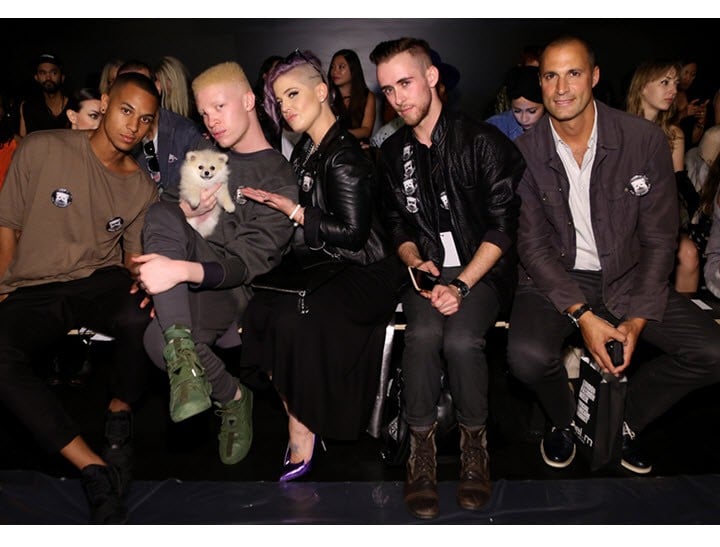 Everyone from Kim Kardashian to Kelly Osbourne is a victim.
It's one of the biggest FASHION events of the year and usually sets the tone for all the trends of the upcoming season. But at New York Fashion Week this year, there's one trend that we weren't expecting to see.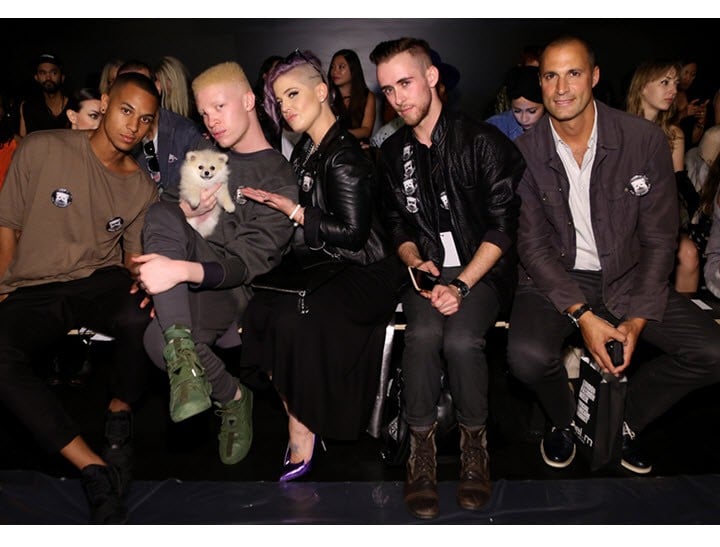 Manspreading, the act of a man spreading his legs so far apart that they infringe on other people's seat space (because his giant balls just need so much room to breathe), is rife within our community. On trains, buses, in the office, at cinemas. Everywhere there are seats and men, you will encounter manspreading.
And this year, it has made its debut at New York Fashion Week (henceforth known as NYFW).
From Kanye West to Tyga and singer Miguel, guys are spreading their legs while their female companions are squished up on one quarter of a very exclusive front row seat.