For most people, New Year's Eve is the party of the year – when absolutely everybody is festive, merry and drunk in the streets, hugging complete strangers, the glow of multi-coloured fireworks lighting up the skies above their smiling little noggins, seeing in January 1st from the wrong end of the dawn.
But for many of us, it's hell on earth. The noise, the crowds, and the pressure of being forced into the world's biggest scrum of compulsory fun.
In the Mamamia office, there's a few ladies who are more than happy to skip out on the NYE participation award and just sit at home doing bloody well nothing. And it's bliss.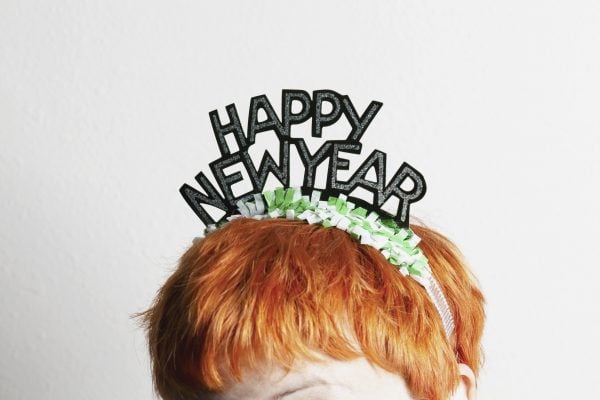 Myself, I haven't partied, nor left my damn house, on New Year's Eve since I was 19 years old. Instead I began a little tradition - buying myself a fancy box of chocolates, you know, the kind you'd find in David Jones food hall with incomprehensible French words on the front, not to the kind that are stacked next to the Maltesers in Woolies. I eat the whole damn box as I watch the fireworks on TV.
Listen: Tips on making friends as an adult. Post continues below: 
Since I live in the city, I can hear them bursting in the distance and as I lean out the window, catch some glimpses too, which always feels wistful and magical. Then, I go to bed - toasty, cosy bed, with the masses and their hooting and hollering and obnoxious singalongs of Wonderwall safely outside (side note: how do we stop drunk people singing en masse). I do this alone, and it's always immensely relaxing, reflective and not for a second do I feel like I miss out.
Our content producer Keryn is similarly an NYE homebody. She's ringing in this new year watching horror movies - namely the thriller Mercy, though she warns there may be "two films involved."  Keeping her company is her pupper Vinnie, and that's all she bloody needs for the night. Though Keryn admits she may scroll through Instagram to peep at other people's party shots.
We aren't the only ones who will watch the clock tick over to 2018 alone. In several recent Reddit threads, most of those spending their NYE by themselves weren't at all mad about it. Solo plans included:
Have a take away coffee and enjoy the fireworks show from a distance.
Staying home with the doggie, making lasagna and drinking some tasty home brewed beer while watching Rick and Morty. Lowkey and awesome.
Home alone with Netflix and great food. Get one firework thing, let it rip at midnight and go to sleep. Best day ever.
Get Chinese food and stay in!
At an island all by myself. Just rented a little cabin by the beach. Wine, a book and the sound of the waves. I needed some alone time and I'm loving it!
Current plan is to go out for a walk around 7-8pm, watch a film with pizza and other junk food when I get back, then just listen to some music and stay on the internet til the new year.
 Had a spa night! Gave myself a facial, manicure, pedicure, hair treatment, the lot. I normally never have time to get around to it. And a nice glass of champagne.
I'll have a couple boxes of pizza, cake and an evening of video games. I might be alone, but at least I know how to enjoy myself. Try not to see it as a depressing matter, but as a great, fun time!
So if you're feeling the squeeze of FOMO, maybe give yourself a break and, don't. There's a certain innocent joy to just letting yourself have a lazy night where you do little things that make you happy and nothing else. It can be a form of self-care, even.
How many days of the year are really JUST about you? New Year's Eve can be a great night to reflect and indulge, knowing you have no-one to please but yourself for just a tiny blip in time.