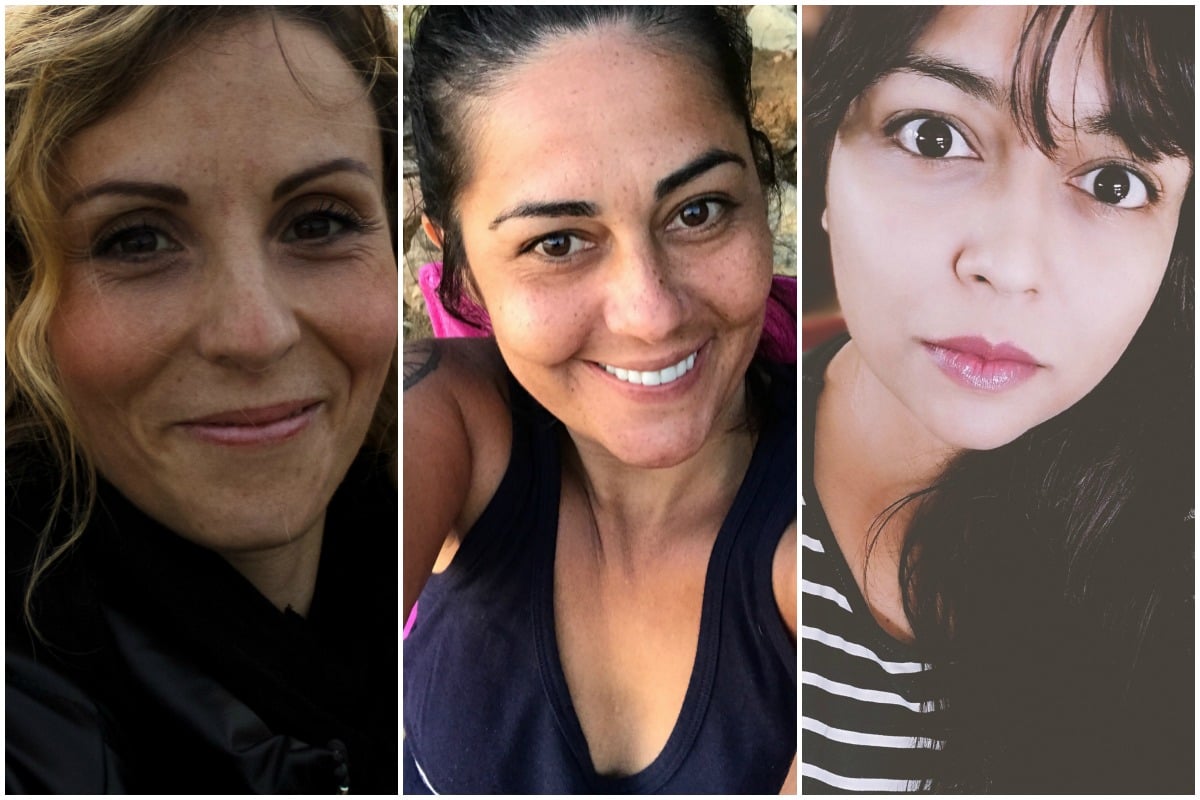 To celebrate the newly relaunched Palmolive Naturals Body Wash range, which is free from parabens, phthalates, alcohol, gluten, soap, BPA and silicones, we asked women to share what they'll be keeping their lives free from in 2020.
Last week, a close friend told me she'd chosen a key word for 2020.
The word is her focus for the year ahead and the framework by which she makes all her critical decisions over the next 12 months.
Her word is "less".
Less waste. Less stuff. Less tasks being juggled all at the same time. Less time spent on things that don't matter to her.
Her word was a revelation. We spoke for the next 45 minutes about what we wanted our lives to be 'free from' this year.
Palmolive Naturals Body Wash have exactly the same idea. All about simplicity, their Naturals Body Wash range is free from all the unnecessary stuff (like soap and alcohol, as mentioned above), and their bottles are 100 per cent recyclable. Favourites like Milk & Honey body wash feature 100 per cent natural milk and honey extracts, while keeping the fresh, luxurious scent people love.
In keeping with that spirit, Mamamia asked women what they want their 2020 to be free from. Here's what they told us.
1. "Free from social media." Nadia, 30
"My social media addiction has really taken over. I can find myself in a hole for hours, just scrolling through Instagram, and when I look up I can't even remember what I was doing.
"My children have made comments about me being addicted to my phone and the reason it hurts so much is because it's true. Why am I spending more time on the Instagram page of someone I don't even know than talking to my kids?
"The pull of social media is a really hard thing to resist, but that's my commitment for 2020. I've deleted my Instagram account, and only want to use Facebook to connect with family.
"Wish me luck!"
2. "Free from always being indoors." Fatima, 44.
"For me, 2020 is all about spending more time outside and getting back to nature.
"Whether it's walking the dog, or just getting up from my desk to sit in the park, I want to make a real effort to smell the fresh air and appreciate what's around me."
3. "Free from negative self talk." Neesha, 21
"My psychologist recently encouraged me to keep a journal in order to get my internal monologue down on paper. When I looked at it, I was horrified to learn how I spoke to myself.
"I call myself awful names I'd never imagine applying to someone else. There were words like 'disgusting, boring, lazy and ugly' littered throughout the pages.