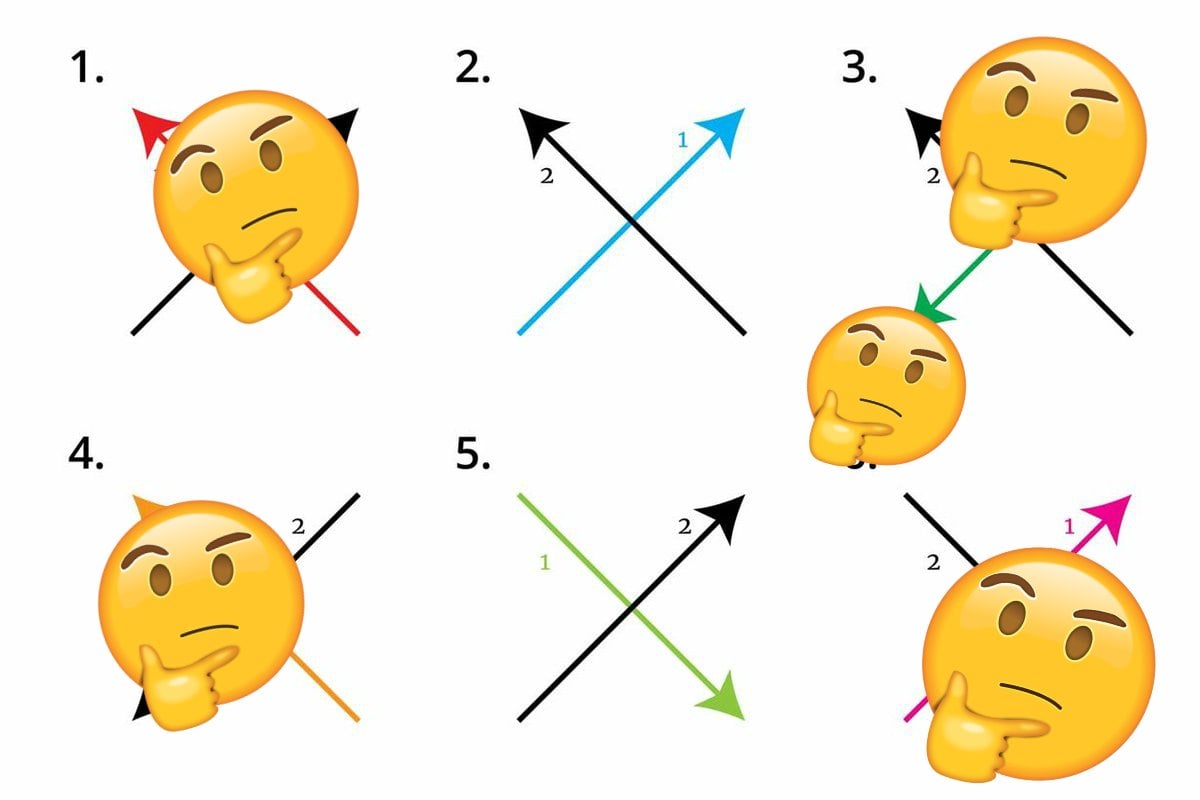 Your multiplication tables, a game of noughts and crosses and the popular prefix 'ex', all instances in which you would find yourself using the letter 'x'.
But the way you write said 'x' is currently dividing the internet.
Twitter user/no-good troublemaker @Smasey shared a graphic asking people to come forward and identify which 'stroke' order they use to draw an 'x' and many options were presented.
Also this is so interesting to me – which way do you draw an X? Colored line being the first stroke pic.twitter.com/a0WTl8WT7P

— sixers smasey (@SMASEY) January 20, 2019
People then tweeted their answers, and it was clear there were very strong opinions about the correct method. Some argued a geographic correlation, with @Smasey noting that Americans most often picked 7 and 8, while UK respondents chose 5 and 6. Others said it came down to whether the person was left or right-handed.
Either way, harsh opinions were exchanged, with the sort of vitriol only an online argument can bring.
Here's what they had to say:
General consensus is that Americans do 7 & 8 while UK does 5 & 6. Probably how we were taught. Not sure about other countries

— sixers smasey (@SMASEY) January 20, 2019