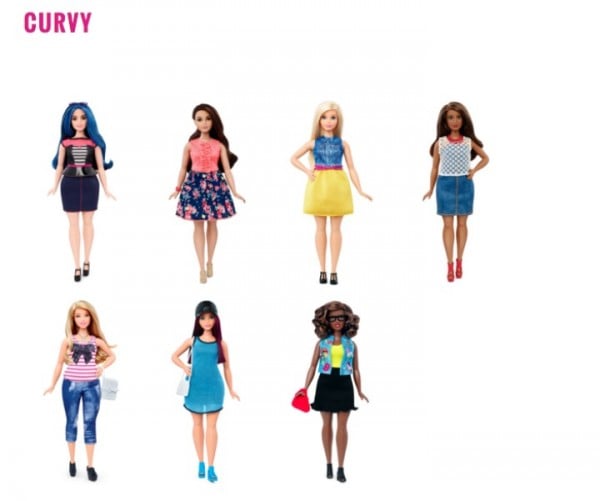 Barbie, long the stereotypical blue-eyed blonde bombshell, has been given a makeover.
The iconic doll will now be available in three new body-types — tall, petite and curvy.
The best-selling doll's manufacturer Mattel announced the new looks, ending a 56-year-old tradition of Barbie having just one physique: unrealistically perfect.
The new dolls join Barbie's Fashionista line, which will now feature four body-types.
It will also have seven skin tones, 22 eye colours and 24 hairstyles — an acknowledgement, belated for some, that women come in many sizes and shapes.
Wish I had these when I was identifying w body image/cultural acceptance. Loving the new curvy, cute, POC barbies! ? pic.twitter.com/F3yYhCMeOh

— Pinqy Ring (@PinqyRing) January 28, 2016
"Barbie reflects the world girls see around them," Mattel president and CEO Richard Dickson said in a statement.
"Her ability to evolve and grow with the times, while staying true to her spirit, is central to why Barbie is the number one fashion doll in the world."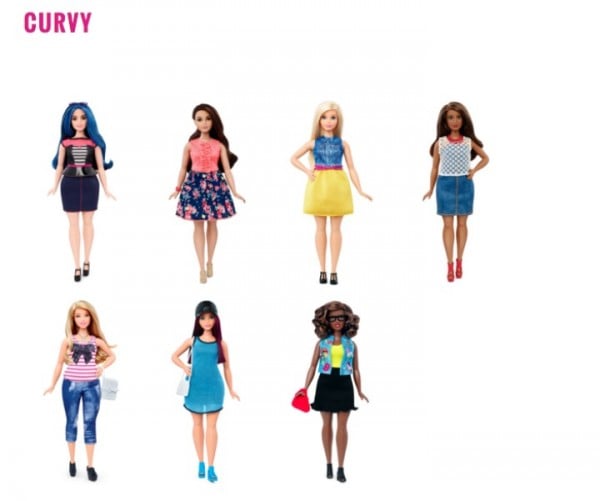 Evelyn Mazzocco, senior vice-president and global general manager of the Barbie brand, added: "We believe we have a responsibility to girls and parents to reflect a broader view of beauty."