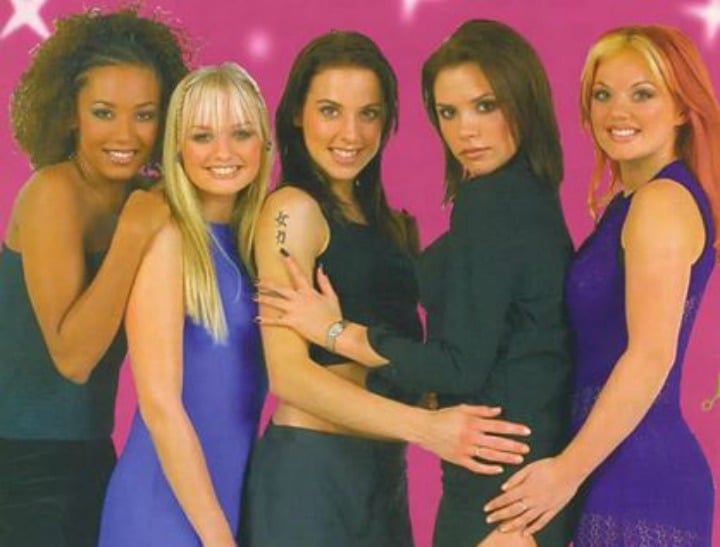 Oh happy day. It's like Chrstmas, Valentines and our birthday in one giant, Union-Jack-wrapped present.
The Spice Girls are back.
In news that will absolutely make your Thursday, your week and very possibly your whole year so far, the Spice Girls are back.
Well, sort of. New music from the 90s band of our dreams has surfaced.
Four unreleased tracks have been… well, released. FOUR.
This is greater than the time they all reunited for the Olympics in 2012.
Apparently, the four songs were set to go on their final album, Forever, but they didn't make the cut in the end. Thankfully, someone has dug them out of the vault and posted them on the Internet. Thank you, obvious criminal. We applaud your efforts.
Read more: When we read this news about the Spice Girls, the entire Mamamia office went quiet …
Click through the gallery below for all the Spice Girls… girls… in their prime. Post continues after gallery.