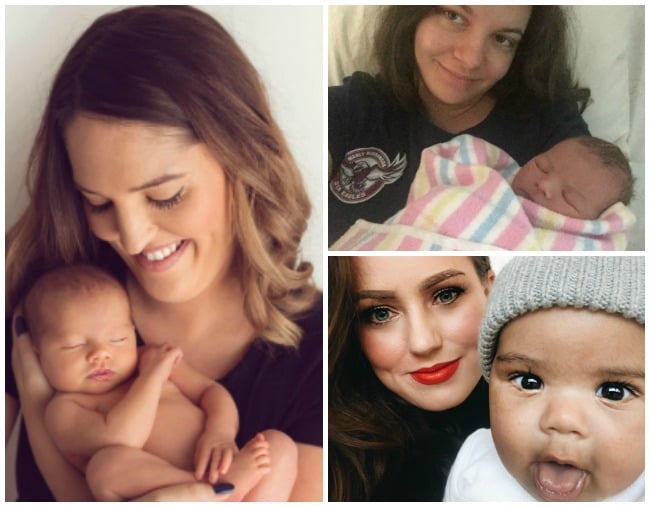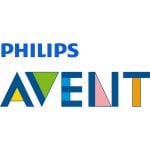 After nine months of anticipation it's finally happened. You've welcomed your new little bundle of joy into your family. But what comes after the final countdown is really just the beginning, and it's often called 'The Fog'. That's the first six weeks or so after you've had a baby.
So what is it really like when you're in 'The Fog' and how exactly do you get out of it? We spoke to three mums of Instagram – who all share the title of "SpokesMums" for Philips Avent, Australia's preferred and recommended brand infant feeding.*
Amanda Morley, Kali Shaw and Karley Jenkins all recently welcomed a newborn into their lives. They told us everything from what it's like, what they didn't expect and what advice they'd give to other expectant mums.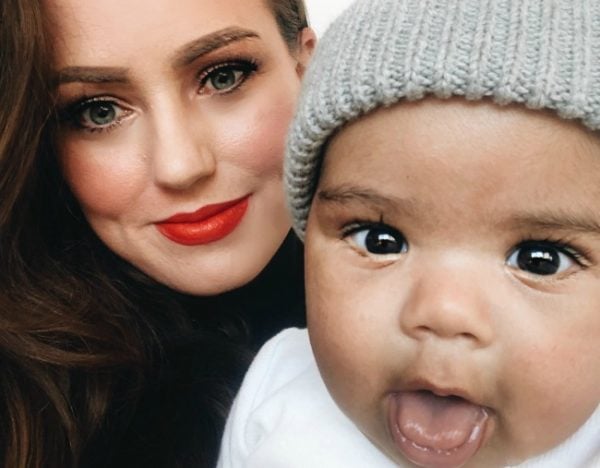 "The first few weeks with Hudson were a blur. I was so tired but so in love with this gorgeous tiny human. Everything is so new and the time goes so fast. But I was in more pain myself this time around than with my first. I've had two C-sections and I just didn't bounce back as quickly. Looking after yourself is the last thing on your mind so I found that frustrating.
"While I didn't really have 'The Fog' as such, I was very tired with around the clock feeding and this certainly wore me thin. It takes time for these things to settle down. Remembering to eat and letting someone watch Huddy while I slept were the eventual saviours.
"My advice to other mums would be to expect the unexpected, take it as it comes and don't be too hard on yourself. Every pregnancy, every birth, every baby is different. Everything you need to do will get done eventually (or will still be there waiting) but your baby will never be that tiny again. The cuddles can't wait.
"My other tip would be to fill your freezer with food or use a food delivery service (this is a good idea to put on your gift wish lists as it really does help) and take naps when you can!"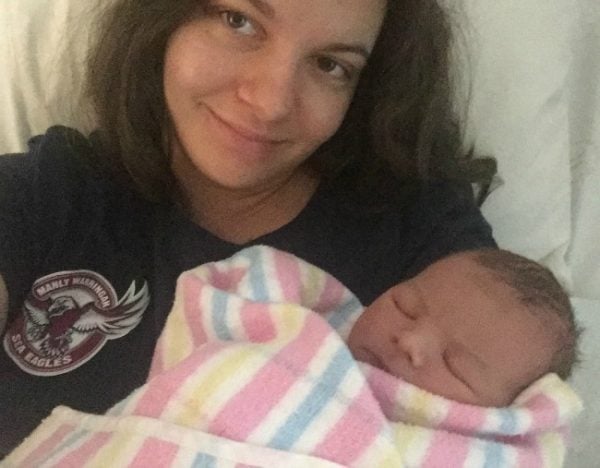 "The first two days we had with Will he was a perfect baby, feeding well and settling easily. Then when day three and four hit, it was the complete opposite and I wasn't prepared for that, nor did I know what to do to help him. The feeling of not knowing what to do and feeling like you were a terrible mother was something that was extremely depressing - cue the baby blues!
"That's why we spent the first week in hospital as I was a 'high risk' for having PND. It was a blur and I was so grateful to have the midwives right there at the time. Our first few weeks at home were a relief because you get over being in hospital after so long. It was very overwhelming bringing home this tiny human that was relying on you 24/7 and you have no idea what you are doing.
"We were lucky though because Will was pretty good in these first few weeks and I was able to get a decent amount of sleep. I had my boyfriend home to help out which took some pressure off and he would always reassure me and support me. Seeing a mental health nurse at our local hospital as well as the Child and Family nurses helped too.
"I still have moments of doubt every now and again but I never let that stop me from being the best mum I can be for my son. Reaching out for help was the best thing to get through those first few weeks and if I need to I'll always ask for it, whether it's from family, friends or professionals. Never be afraid to ask for help if you need it."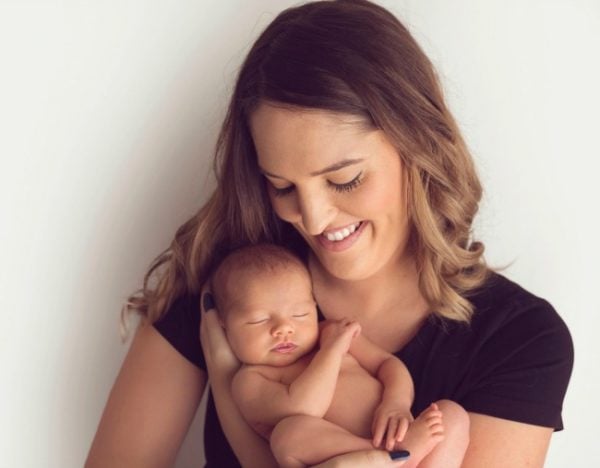 "We've had so many precious moments since Daisy was born! Yes, there's a lot of eat, sleep, cry, poop and repeat but I've loved documenting all of her special 'My First' moments so far. I found myself spending so much time just staring at her and I still do.
"My hormones got the better of me around day five and I had a big cry because I loved her so much. But from the second she was born, Daisy has been very alert and she's still very curious about the world. It can be really exhausting having an overtired baby who fights sleep.
"Having my husband at home for the first two weeks to help with this was amazing. Now that he's back at work I make sure I get up every morning and get myself ready for the day before he leaves. Starting my day freshly showered, dressed and with a hot cup of tea helps me feel 'normal'.
"For the first nine weeks Daisy was exclusively breastfed, but from week ten I had to introduce a top up bottle to help with her weight gain and I wanted this to be breast milk if possible. This is when I started to express. Having all the equipment helped me immensely to get started on this new chapter.
"My Philips Avent electric breast pump has been like my wing man! I was nervous to start using a pump but I really didn't need to be. My steriliser, bottle warmer and breast pump really are essentials and they've eased the stress of having a little baby needing to gain a bit of additional weight.
"It can be difficult when your baby is adjusting to being in the outside world while you're still learning to be a parent. I found talking to other parents, reading blogs and joining Facebook groups and forums really helpful. I still have so much to learn but gradually you start understanding their cues and distinguishing between the 'I need a burp' cry or 'give me a big cuddle' cry.
"As tiring and demanding as these weeks have been, I still wouldn't change a thing and I'm loving being a mama."
What exactly is 'The Fog' and how do you get through it? Holly Wainwright and Christie Hayes unpack it in the Year One podcast for new mums:
Now for an expert's opinion on 'The Fog'...
As much as the first six weeks with your newborn can be a rollercoaster of emotions, there are things new mums can do to be more gentle on themselves and make the transition easier.
Philips Avent Ambassador Liz Wilkes, midwife since 1995 and expert clinician with private practice experience for the last 13 years has some advice on exactly how to deal with 'The Fog'.
"Women who have the complex cocktail of sleep deprivation and hormones often describe feeling like they are in a fog during the weeks (and potentially months) after their baby is born. I generally suggest that women try to accept that this is just a phase - and not try to combat it - they will emerge from it over time," Wilkes told Mamamia.
"The same advice around rest, sleep, good food, water and sunlight and outdoor time that impact general health is super important. There is a difference between what is a general foggy feeling and feeling depressed or anxious but at times it is hard to differentiate. If you cannot work out the difference please speak to your midwife, child health nurse or GP about your wellbeing."
Wilkes' biggest advice for the first six weeks is not to try to "get back to normal".
"Have a period of time out, relax on housework, any other activities and be realistic about what you have just created in your body and life. It is important to use this time as a very quiet time, so that you can sleep where you need to and attend to your baby and yourself," Wilkes added. "Ask for help where you need it."
Philips Avent supports parents and their babies through every step of their first 1000 days of the parenthood journey by specialising in all things feeding from birth to toddler weaning. They have an extensive range of products that support new and expectant mums every baby step of the way, from breast pumps to bottle warmers and sterilisers and a whole lot more.  View their full range here.
What was the first six weeks with your newborn like? How did you emerge from 'The Fog'?  Tell us in the comments section below. 
Want to win a $100 gift voucher for telling us what you think? Take our short survey now for your chance to win 1 of 3 $100 gift vouchers.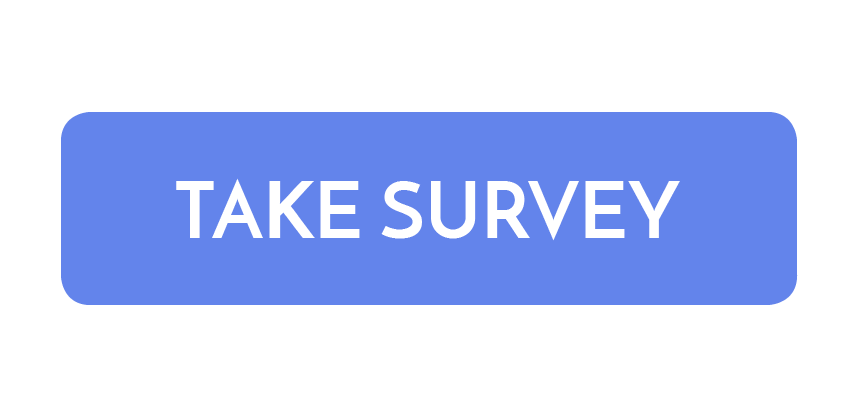 *Study conducted among 501 Australian mothers by Nielsen Company, 2016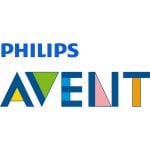 Parenthood. There is no guidebook, but there is a support crew. With a wide range of baby feeding and care products Philips Avent are here to support you and your baby every step of the way. Setting up for healthy futures begins with Philips Avent.