A 34-year-old new mother has died days after she was restrained during a suspected postpartum psychosis.
Antiques Roadshow expert, Alice Gibson-Watt, had delusions that her four-week-old baby was communicating with her telepathically, an inquest has heard.
The jewellery expert had given birth to her daughter, Chiara Charlotte, in October 2012 and was thought to be suffering from postpartum psychosis.
Postnatal psychosis is a very serious mental health condition that requires urgent attention and treatment, and poses significant safety risks for both the mother and baby, according to Centre of Perinatal Excellence (COPE).
The 34-year-old's husband, Anthony, told the court his wife began crawling on the floor and screaming that her daughter had died, The Mirror reports.
Mr Gibson-Watt said: "I was trying to reassure her and say that she was asleep and she was fine. It fell on deaf ears."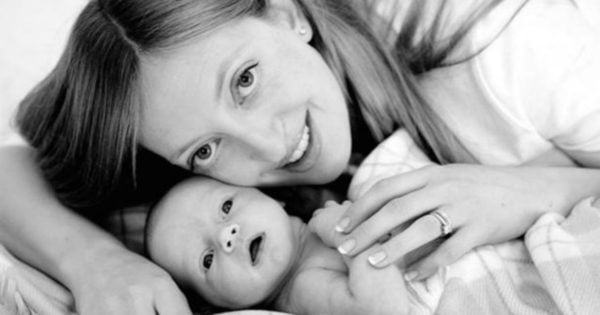 The mother was restrained by five paramedics and police officers when her husband called for help. Days later she died in hospital, after suffering a cardiac arrest and internal bleeding.
The inquest at west London Coroner's Court will establish if Gibson-Watt's death was a result of injuries from being restrained.
Police Constable Sue Thomson, who helped restrain Gibson-Watt, told the inquest the 34-year-old was screaming loudly, The Guardian reports.
"She was thrashing from side to side and I was worried she could harm herself or those trying to help her," Thomson said.
She added that Gibson-Watt was "trying to bite out at someone's arms".
Gibson-Watt was then sedated at Chelsea and Westminster hospital. She later told Thomson she could "hear the baby speaking to her and it was saying to her that it was dead".
Early signs of postpartum psychosis include:

finding it hard to sleep
feeling full of energy or restless and irritable
feeling invincible – strong, powerful and unbeatable
having strange and irrational beliefs such as that someone is trying to harm the baby. Source: COPE.
The coroner said Gibson-Watt had another event on the 15th of November 2012, The Mirror reports.
"She was taken to a seclusion room for a few days and then went back to her bed on the ward," coroner Sarah Ormond-Walshe said.
"Then she suffered a cardiac arrest and she was taken to the intensive care unit at West Middlesex Hospital.
"It was while she was there it was decided she needed to go to theatre for urgent surgery and there was a tear found on her liver.
"It caused a large bleed in her tummy and she was transferred to intensive care at Kings College Hospital on full life support.
"It was there she died on 20th November 2012."
Mr Gibson-Watt said: "Neither Alice or I were at all aware of postpartum psychosis."
COPE says it is a rare condition that occurs in the first few days or weeks after a baby is born.
"Whilst we don't really know what causes the condition, we know that women who have a prior diagnosis of bipolar disorder, or, who have experienced the condition when having children prior, are at greater risk," the COPE website states.
"Some women may however experience the condition with no prior history."
The condition can include psychotic, manic and depressed symptoms.
"There are different types of psychotic symptoms. For example, women may state that they are hearing voices or seeing things that are not there (hallucinations) or start to believe in things that are not based on reality (delusions)," says COPE's website.
If you or someone you know could be at risk, Mamamia urges you to contact BeyondBlue on 1300 22 46 36, or PANDA on 1300 726 306.