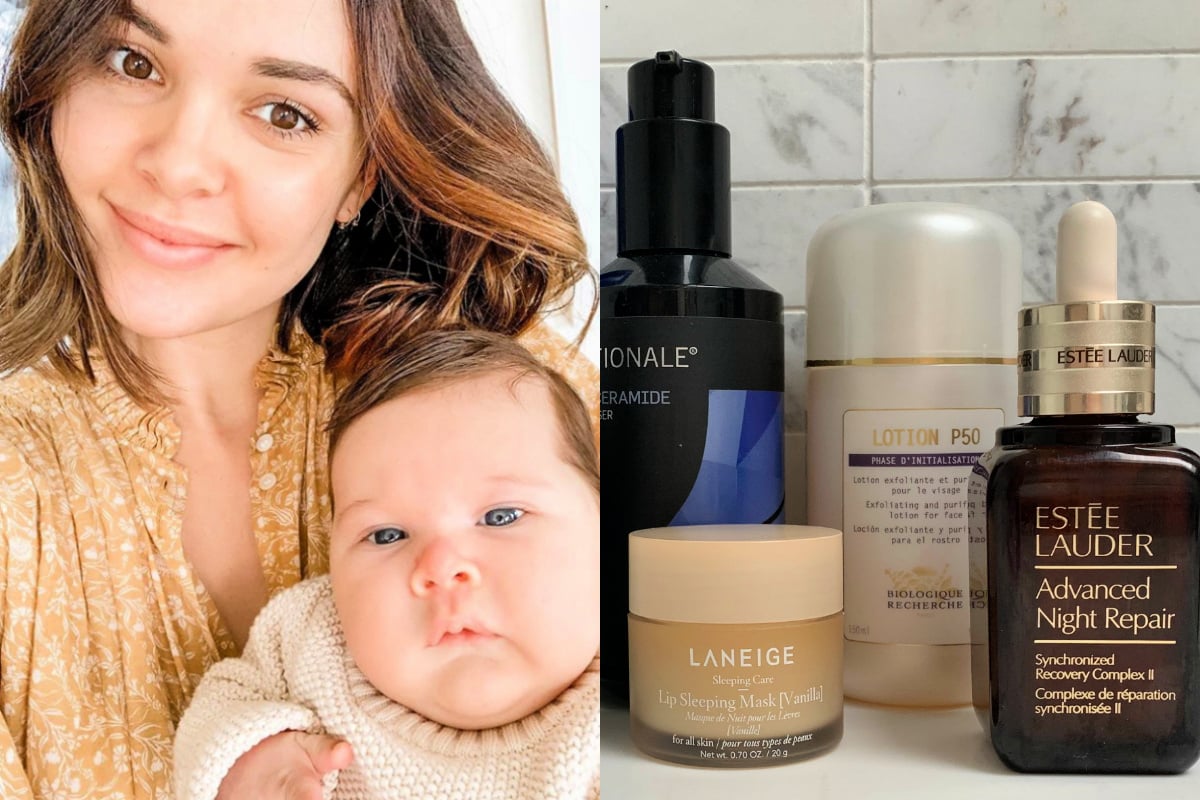 Mamamia's What's In Her Bag series asks Aussie women to give us a look at their everyday beauty routines. Kind of like a sex diary but with beauty. So… not like a sex diary at all. We discover what women are putting on their faces, how much of their hard-earned cash goes towards beauty, and what works for their busy lives. There's no right or wrong, just real beauty from real women. This week, a 31-year-old former lifestyle editor turned stay-at-home mum shows us what's in her bag.
Side note – we road tested a coffee mask for your face and the results are, interesting. Post continues after video.
Name: Jade.
Age: 31
Occupation: Mum (I hang out with my kids).
Skin Type: Combination. Usually oily, but pregnancy made it dry! Now it's edging towards oily again. (You can learn more about different skin types here.)
Biggest beauty concerns: Congestion, acne and pigmentation.
AM skincare routine.