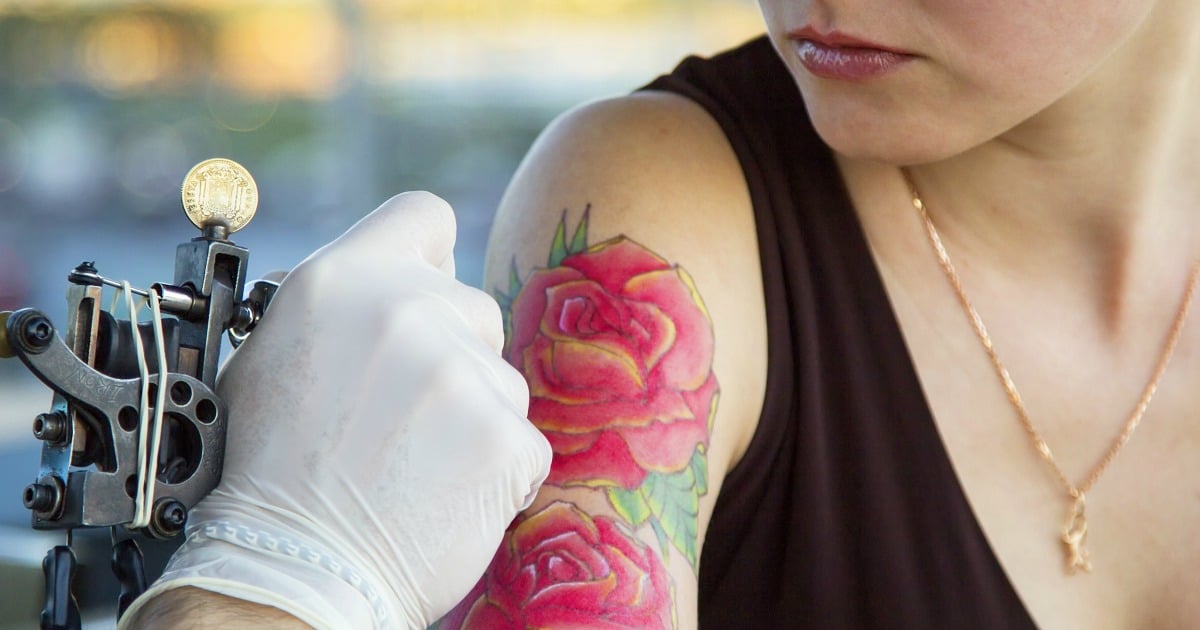 If you needed another reason to reconsider your new tattoo, this could be it.
The European Chemicals Agency (ECHA) have released new findings that link certain types of tattoo ink with cancer. Weirdly, some colours are riskier than others – with the international colour for danger, red, topping the list.
Blue, green, and black followed closely behind. But before you panic, you should note that it's not all tattoo inks that are potentially causing cancer.
According to the ECHA, a recent influx of cheap Chinese inks entering the market could be to blame, as they haven't undergone the stringent testing for carcinogens as other brands. (Post continues after gallery.)
Celebrity tattoo's you'll want to copy.